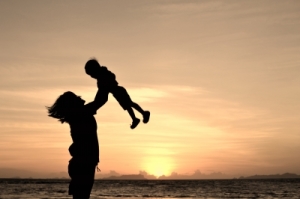 60 years ago, a baby girl was given up for foster care by her birth mother due to shame about her illegitimate birth.  They did not live together after the first year of the baby's life, and after the first 7 years shared no relationship at all other than biological.
Now the birth mother has died and left only $100 in her Will to that baby girl (now aged 60). The bulk of the estate was left to two other daughters. The disinherited daughter successfully sued for a third of the estate.
People always say it's not about the money. But when someone is left out of an estate, they feel hurt, and their emotions take them on a roller-coaster ride.  Money and love get mixed-up.  Heart and head collide.  Grief can very quickly turn to anger, and people can easily relive childhood slights.
Highly charged issues of hurt, shame, pride, greed, love, unfairness, resentment, anger, prejudice and entitlement take over from logical thought.
In my legal practice I have heard hundreds of reasons for excluding family from inheritance.  Older generations were brought up to have different degrees of tolerance for unwed mothers, couples living-together and same-sex relationships.  The rising numbers of step-children provide real challenges to family harmony, and in many cultures it is considered acceptable to leave the bulk of the estate to male children.
Details