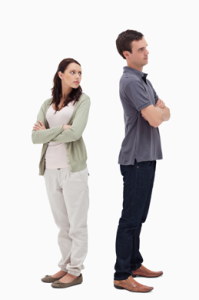 The High Court of England & Wales has nullified a pre-nuptial agreement between a wealthy heiress and her impecunious husband, because the now ex-husband needs GBP1.2 million to re-house himself.
The wife (Victoria), is the 36-year-old daughter of a wealthy businessman, and she had already been given a house by her parents when she married her husband (Francesco) in July 2005.
Even at the time, Victoria's father thought Francesco was marrying her just for her money. So her father insisted that they sign a pre-nuptial property agreement to protect Victoria's money and the assets which her father planned to give her on her marriage.  The agreement stated that Victoria's separate property and family gifts shall remain hers and Francesco shall not make any claim on them.
There was also a reciprocal clause that Victoria would make no claim against Francesco's separate property, except that it did allow her to pursue him for maintenance if the marriage broke up. Francesco was allowed no such right. This clause proved significant in the subsequent divorce settlement, as it showed (according to Francesco's lawyers) that the agreement was unfair to him – even though he had had independent legal advice before signing it.
Details