Fighting for a slice: a will won't mean you'll get your way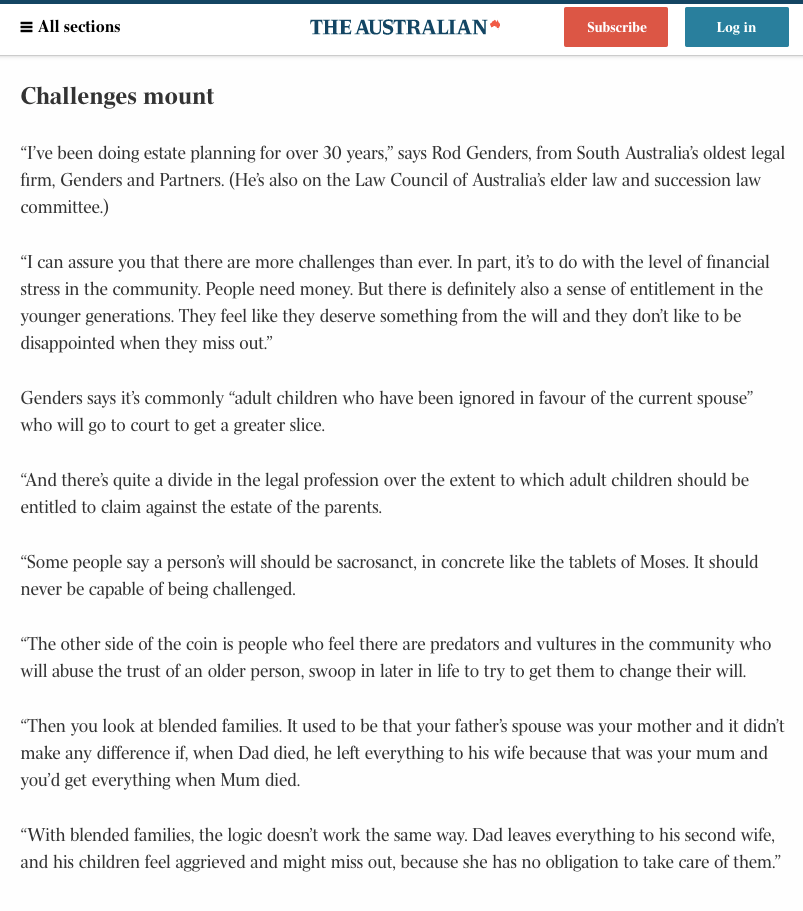 Preparing for digital death: What do you know about the fate of your online accounts?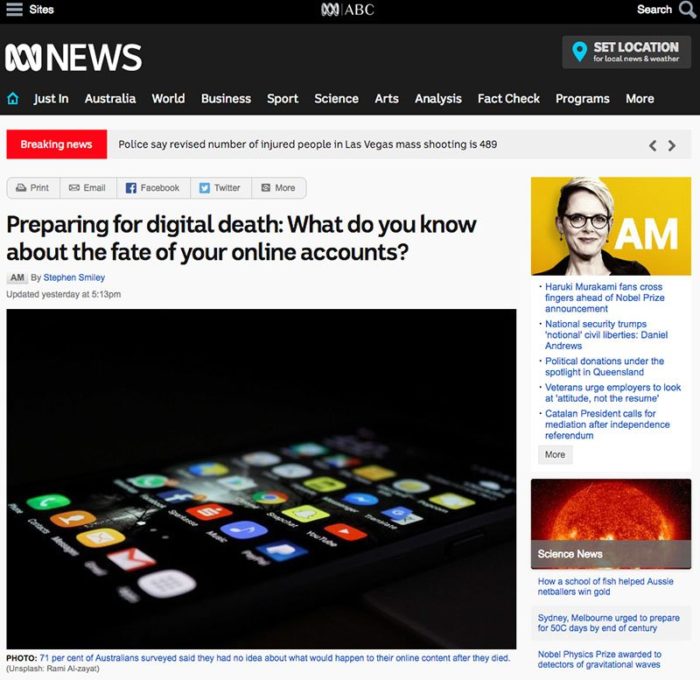 2017 Rod Genders selected as Chair of international STEP Digital Assets Special Interest Group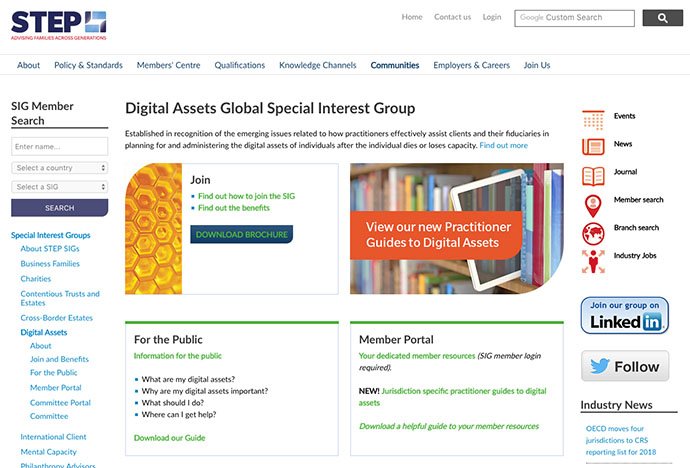 2017 Rod Genders submitted "Financial and Estate Planning in the Age of Digital Assets: A Challenge for Advisors and Administrators" to Financial Planning Research Journal 4th February 2017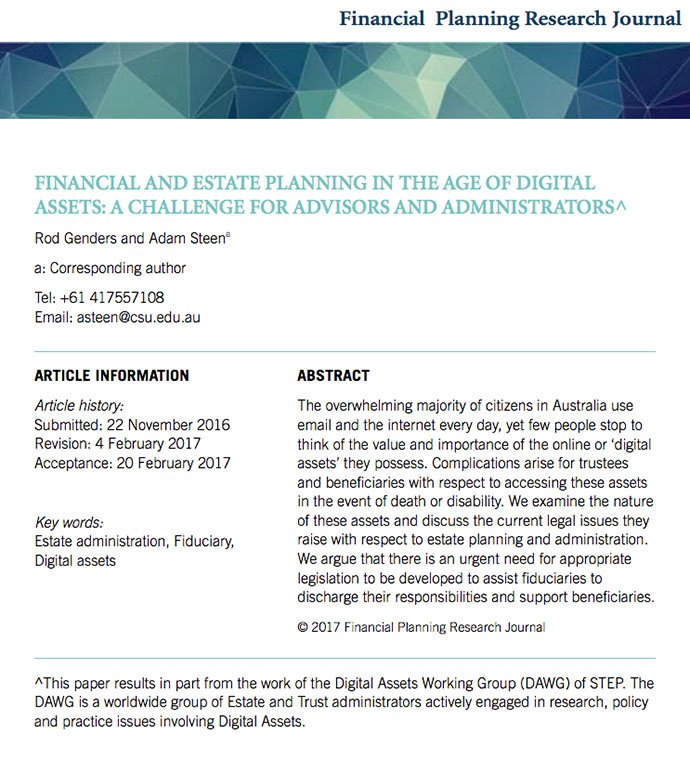 2015 Rod Genders won award for Sole Practitioner of the Year for the whole of Australia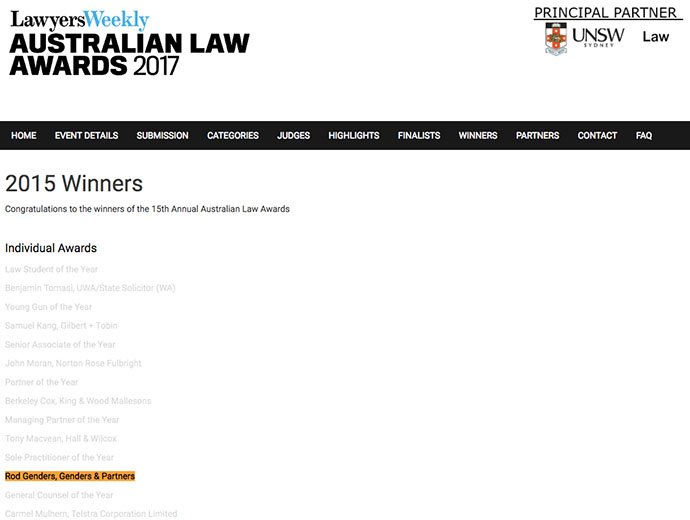 2015 Rod Genders Finalist for STEP International Vulnerable Client of the Year Award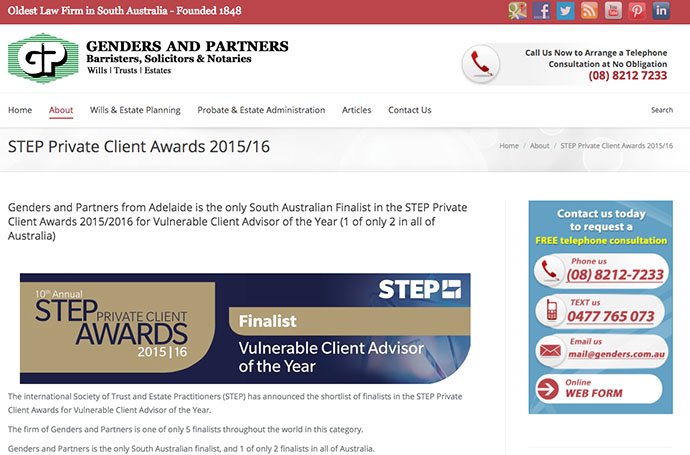 NEED ADVICE? JUST ASK US A QUESTION.
(replies during business hours)