Genders and Partners announced as winner for 2018 Corporate Intl Magazine Global Award Trust Formation Law Firm of the Year in Australia
Rod Genders announced as shortlisted finalist for 2018 Finance Monthly Law Awards Australian Elderly and Vulnerable Clients Solicitor of the Year
In December 2017 Rod Genders was honoured to receive the prestigious STEP Founders Award for his work as international thought leader raising awareness of Digital Assets in estate planning.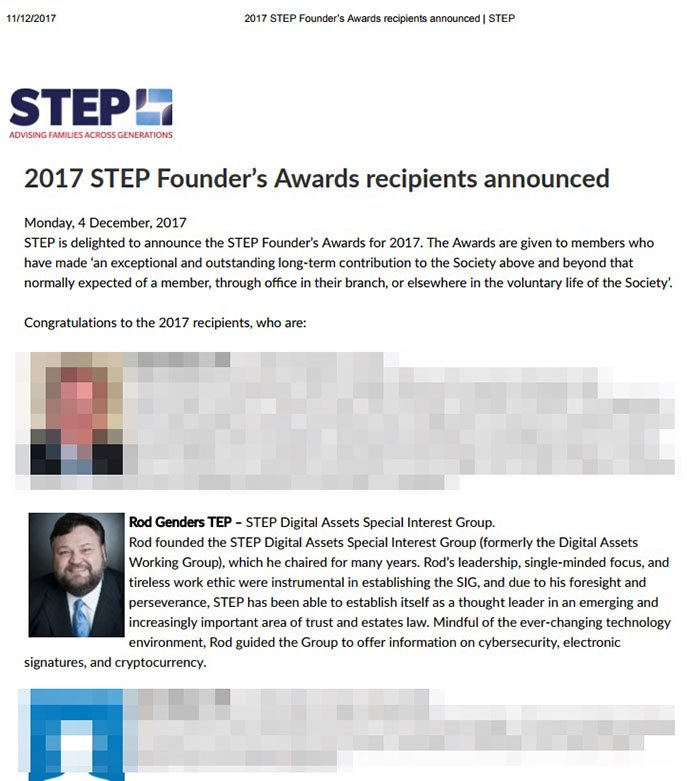 Rod Genders announced as winner for 2017 Finance Monthly Law Awards Australian Elderly and Vulnerable Clients Solicitor of the Year
Preparing for digital death: What do you know about the fate of your online accounts?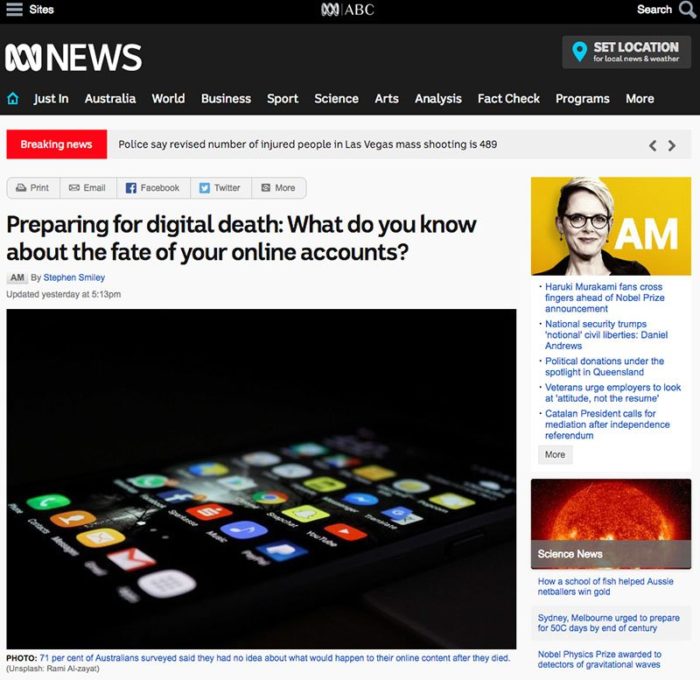 2017 Selected for inclusion in Doyle's Guide Leading Wills, Estates & Succession Planning Lawyers - South Australia, 2017 rankings
2017 Rod Genders selected as Chair of international STEP Digital Assets Special Interest Group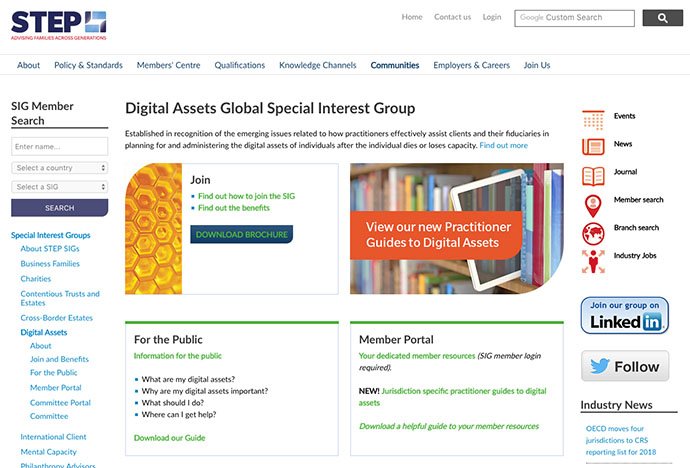 2017 Rod Genders submitted "Financial and Estate Planning in the Age of Digital Assets: A Challenge for Advisors and Administrators" to Financial Planning Research Journal 4th February 2017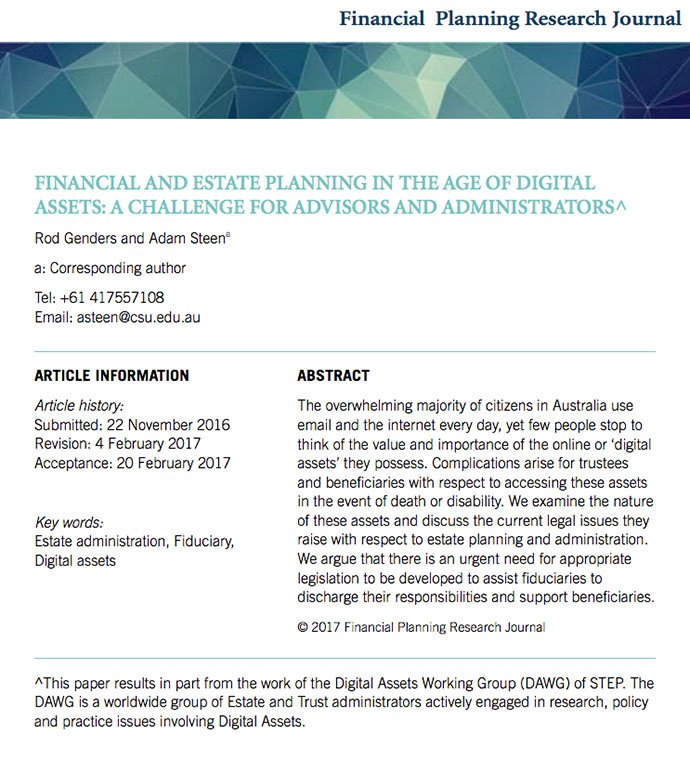 2017 Rod Genders presented "Fiduciary Duties of Appointors, Protectors, Guardians and Enforcers" at the prestigious Australian Trusts Symposium in Adelaide 10th March 2017
Genders and Partners announced as winner for 2016 Corporate Intl Magazine Global Award Trust Formation Law Firm of the Year in Australia
2016 Rod Genders presented "Fiduciary Access to Digital Assets" at the STEP Asia Academic Conference '2nd International Conference on Private Capital and Intergenerational Wealth'
2016 Rod Genders presented to STEP SA "Calvert at the Coalface" in Adelaide on 6th September 2016
2015 Rod Genders won award for Sole Practitioner of the Year for the whole of Australia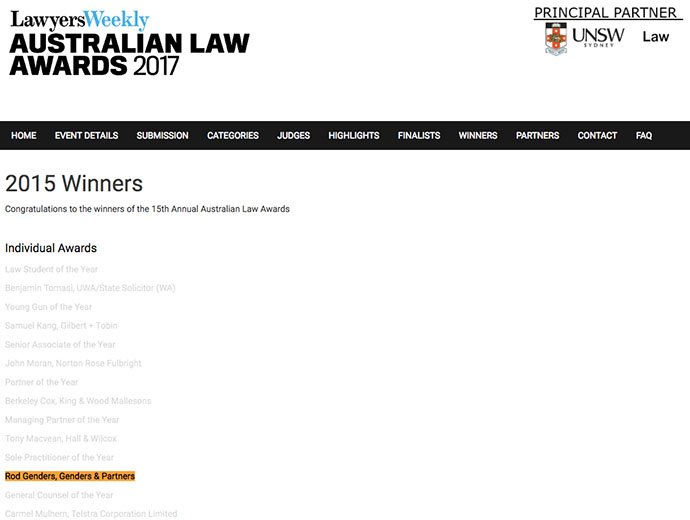 2015 Rod Genders Finalist for STEP International Vulnerable Client of the Year Award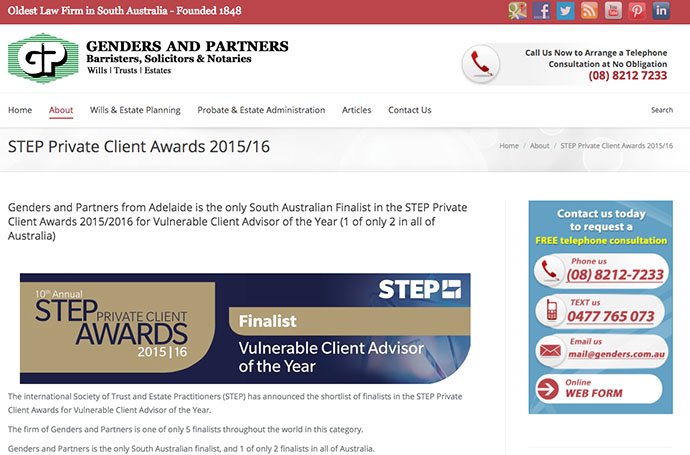 NEED ADVICE? JUST ASK US A QUESTION.
(replies during business hours)