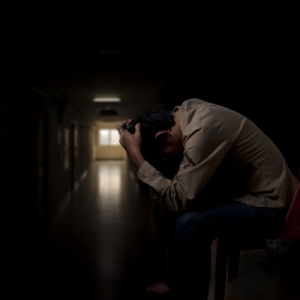 When people consider end-of-life issues, they often don't want to talk about it with their family, out of a desire to spare everybody's feelings.  After all, death & dying is nobody's favourite topic of conversation. It makes a lot of people feel awkward & uncomfortable, inadequate & out of control.  As a result they keep hidden their wishes regarding a variety of important issues.   They also tend to put-off making the essential decisions and plans which would really spare everybody's emotions.
Stress and grief cause a lot of very strong emotions, so leaving important decisions until you are sick, or hoping that family-members will somehow know what to do at that time, can sometimes lead to poor decisions.  Mistakes get made; shortcuts are taken; errors of judgment compound an already-difficult situation.
And (like insurance), you generally cannot put suitable arrangements and protections in place after the disaster has struck.
That is why it is essential for everyone to make appropriate advance-medical and end-of-life decisions in advance. It is far better and easier to make these decisions when you (and your family) are still healthy and calm – it will be less tense and emotionally charged.
Make your advance-medical-directive wishes clearly understood to your family, so there is no need for doubt or interpretation on their part at a crisis-moment.  It can help prevent a lot of problems later and is likely the kindest thing a person can do for the sake of family unity.
Details