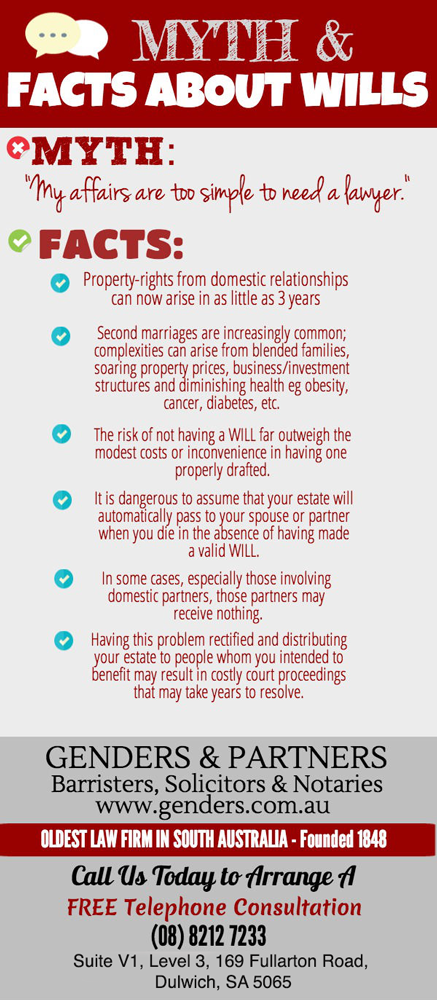 MYTH:
"My Affairs are too simple to need a lawyer."
FACTS:
Property -rights from domestic relationships can now arise in as little as 3 years
Second marriages are increasingly common; complexities can arise from blended familie5, soaring property prices, business/investment structures and diminishing health eg obesity, cancer, diabetes, etc.
risk of not having a WILL far outweigh the modest costs or inconvenience in having one properly drafted.
It is dangerous to assume that your estate will automatically pass to your spouse or partner when you die in the absence of having made a valid WILL.
In some cases, especially those involving domestic partners, those partners may receive nothing.
Having this problem rectified and distributing your estate to people whom you intended to benefit may result in costly court proceedings that may take years to resolve.
Contact us on (08) 8212 7233 to claim your FREE 15 Minute Telephone Consultation today!