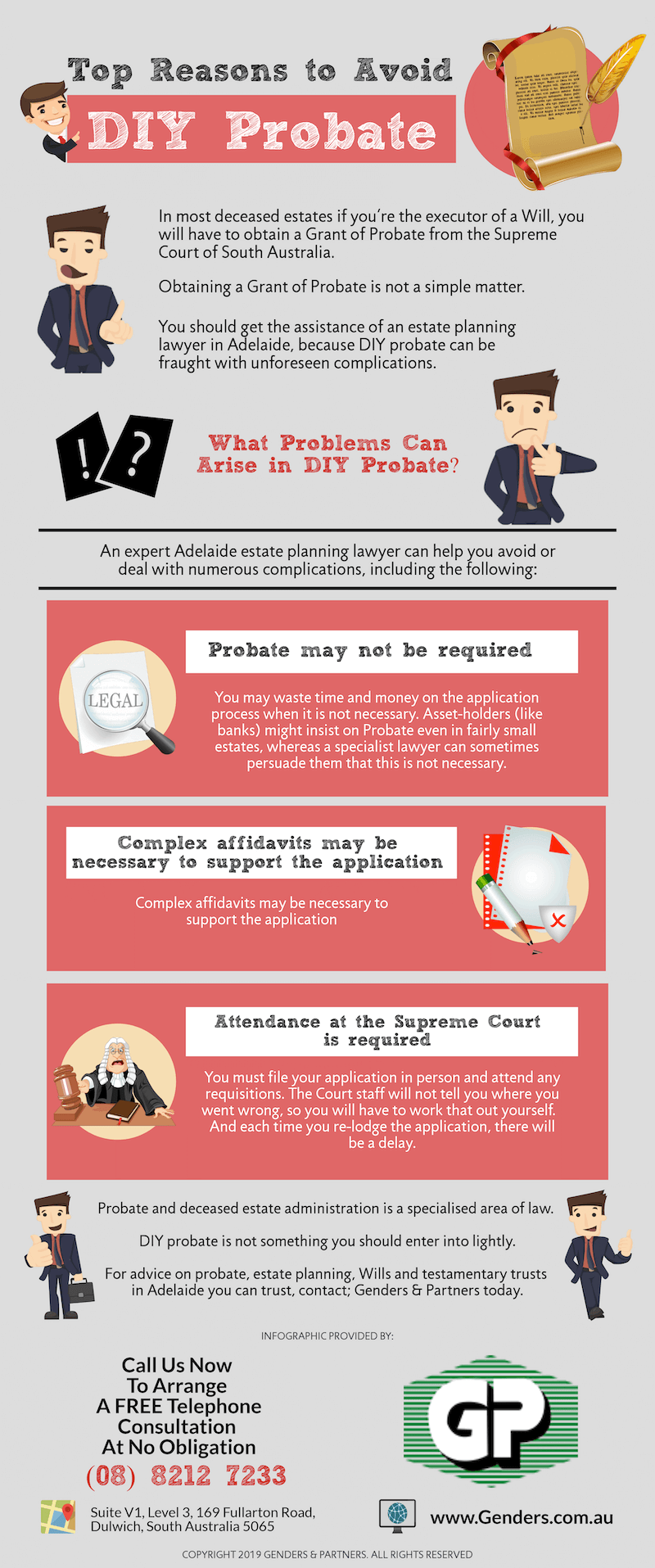 In most deceased estates if you're the executor of a Will, you will have to obtain a Grant of Probate from the Supreme Court of South Australia.
Obtaining a Grant of Probate is not a simple matter.
You should get the assistance of an estate planning lawyer in Adelaide, because DIY probate can be fraught with unforeseen complications.
What Problems Can Arise in DIY Probate?
An expert Adelaide estate planning lawyer can help you avoid or deal with numerous complications, including the following:
Probate may not be required
– You may waste time and money on the application process when it is not necessary. Asset-holders (like banks) might insist on Probate even in fairly small estates, whereas a specialist lawyer can sometimes persuade them that this is not necessary.
Complex affidavits may be necessary to support the application
– red flags can arise from small things like ink-colour, dates, marks & holes on the Will.
Attendance at the Supreme Court is required
– You must file your application in person and attend any requisitions. The Court staff will not tell you where you went wrong, so you will have to work that out yourself. And each time you re-lodge the application, there will be a delay.
Probate and deceased estate administration is a specialised area of law.
DIY probate is not something you should enter into lightly.
For advice on probate, estate planning, Wills and testamentary trusts in Adelaide you can trust, contact; Genders & Partners today.
Request Your FREE 15 minute preliminary Telephone Consultation Today!  Call us on (08) 8212 7233.
FREE REPORT

"7 Things You Must Know About Probate and Estate Administration"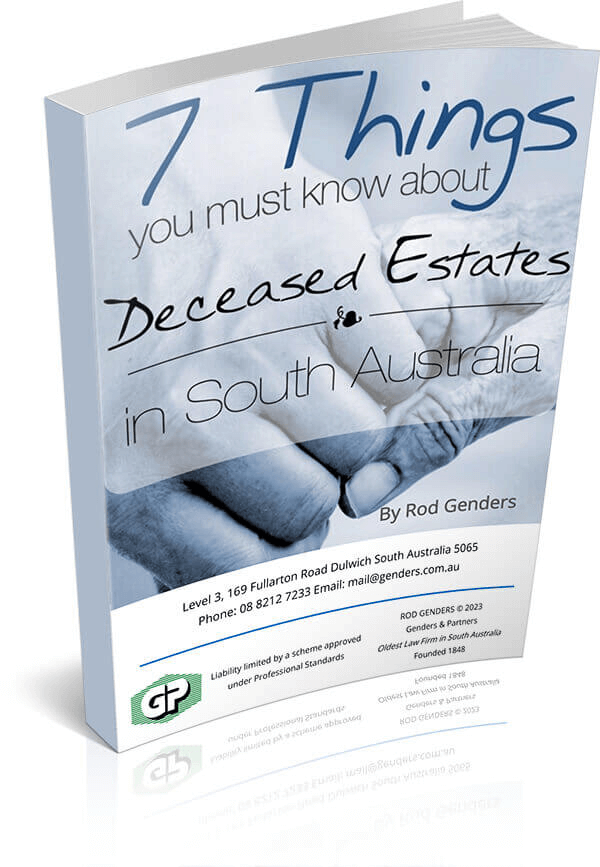 In this report you will Learn:
What is Probate

Duties of Executors

Who Should Serve as Executor

Executor's Commissions

Legal Fees and Expenses

Sale of Real Estate and Other Property

Challenges to the Will or Estate
NEED ADVICE? JUST ASK US A QUESTION.
(replies during business hours)