At Genders & Partners, we make it a priority to stay current with the ever-changing laws on LGBTI relationships. Your Wills and estate planning lawyer in Adelaide will handle your estate planning process with the utmost professionalism and compassion to ensure that your assets and your family are protected.
To find this video on our Youtube Channel, please click the link below:
Estate Planning for LGBTI Couples: 6 Reasons to Create Integrated Estate Plan
To claim Your FREE 15 minute Telephone Consultation call us on (08) 8212 7233 today!
Genders and Partners
Suite V1, Level 3,
169 Fullarton Road, Dulwich SA 5065
Phone:(08) 8212 7233
FREE REPORT

"7 Things You Must Know About Probate and Estate Administration"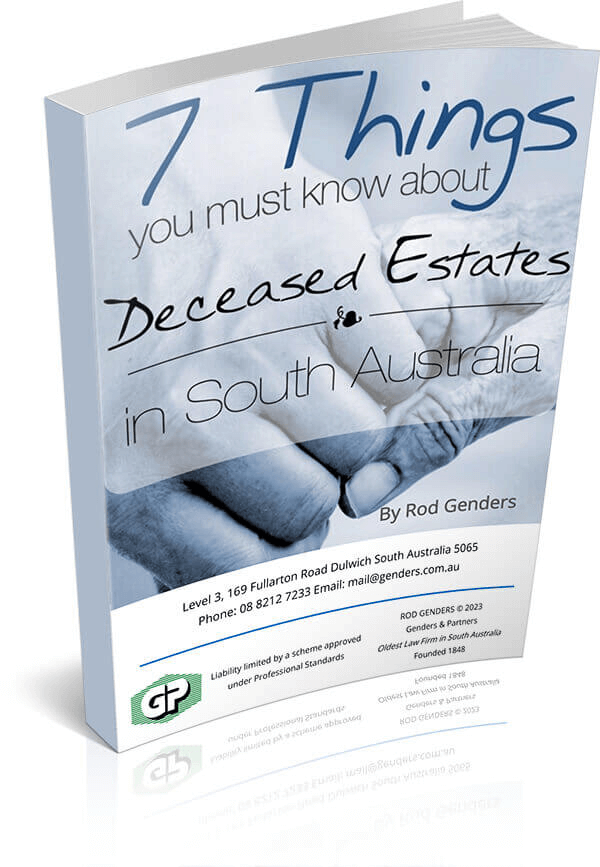 In this report you will Learn:
What is Probate

Duties of Executors

Who Should Serve as Executor

Executor's Commissions

Legal Fees and Expenses

Sale of Real Estate and Other Property

Challenges to the Will or Estate
NEED ADVICE? JUST ASK US A QUESTION.
(replies during business hours)