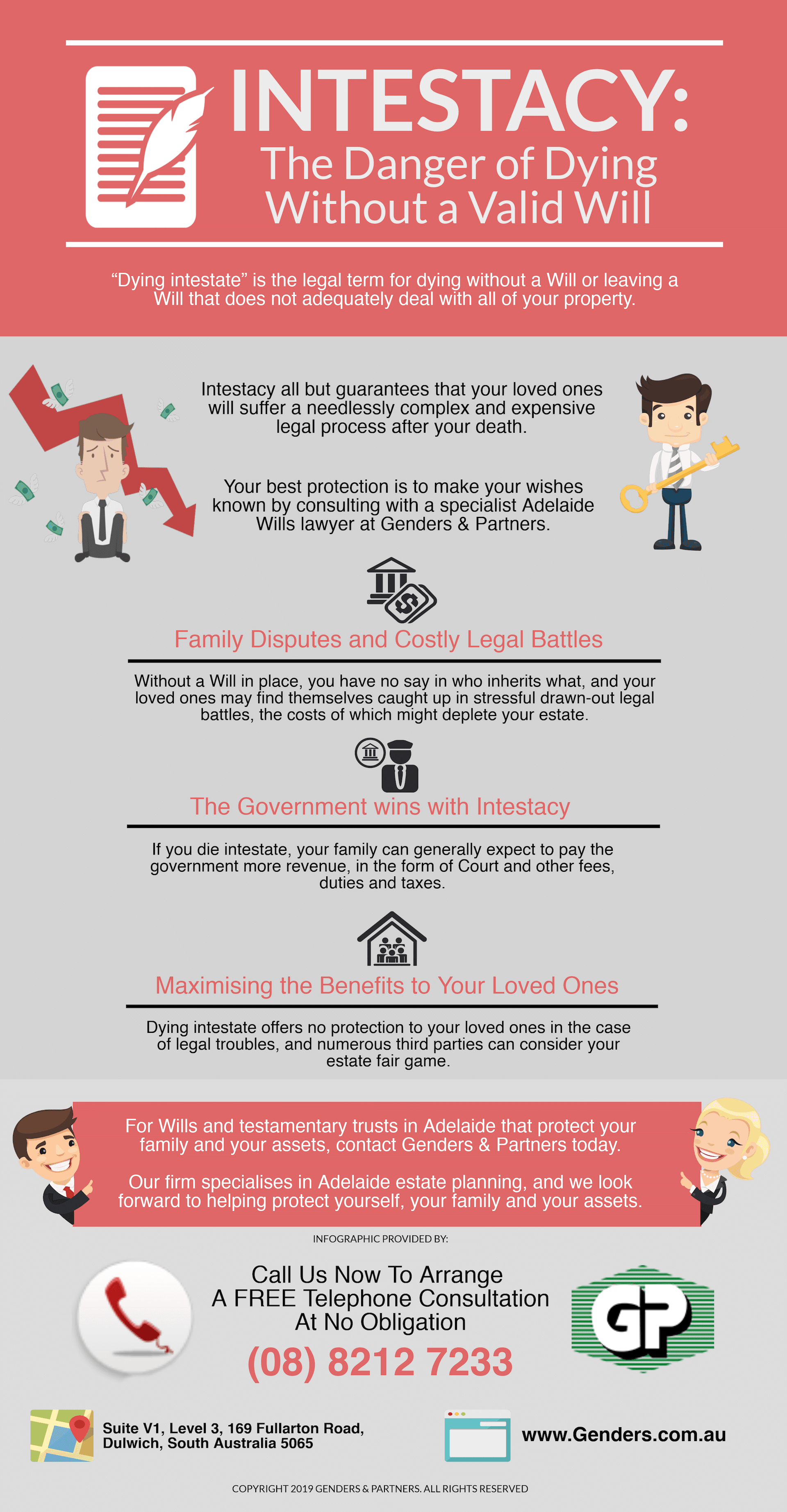 "Dying intestate" is the legal term for dying without a Will or leaving a Will that does not adequately deal with all of your property.
Intestacy all but guarantees that your loved ones will suffer a needlessly complex and expensive legal process after your death.
Your best protection is to make your wishes known by consulting with a specialist Adelaide Wills lawyer at Genders & Partners.
Family Disputes and Costly Legal Battles
Without a Will in place, you have no say in who inherits what, and your loved ones may find themselves caught up in stressful drawn-out legal battles, the costs of which might deplete your estate.
The Government wins with Intestacy
If you die intestate, your family can generally expect to pay the government more revenue, in the form of Court and other fees, duties and taxes.
Maximising the Benefits to Your Loved Ones
Dying intestate offers no protection to your loved ones in the case of legal troubles, and numerous third parties can consider your estate fair game.
For Wills and testamentary trusts in Adelaide that protect your family and your assets, contact Genders & Partners today.
Our firm specialises in Adelaide estate planning, and we look forward to helping protect yourself, your family and your assets.
Request Your FREE 15 minute preliminary Telephone Consultation Today! Call us on (08) 8212 7233.
FREE REPORT

 "7 Things You Must Know About Probate and Estate Administration"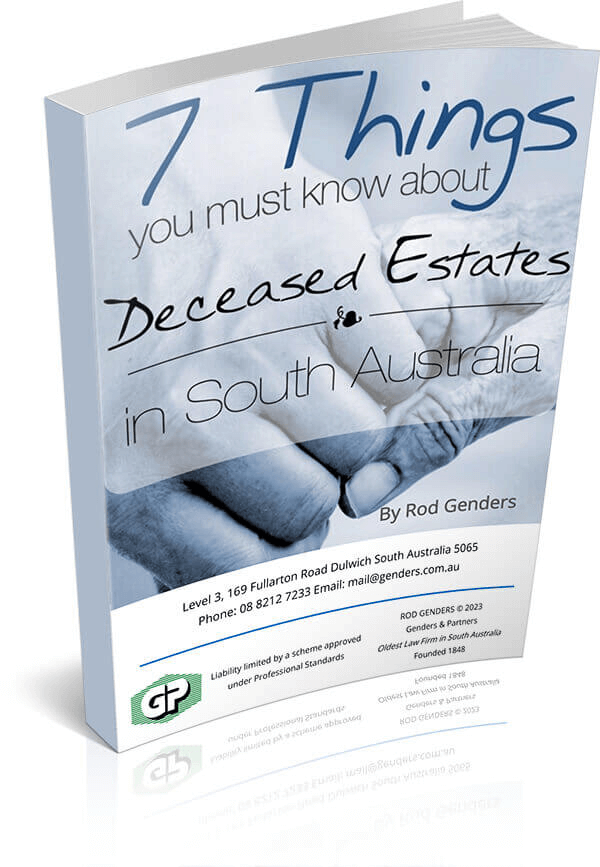 In this report you will Learn:
What is Probate

Duties of Executors

Who Should Serve as Executor

Executor's Commissions

Legal Fees and Expenses

Sale of Real Estate and Other Property

Challenges to the Will or Estate
NEED ADVICE? JUST ASK US A QUESTION.
(replies during business hours)