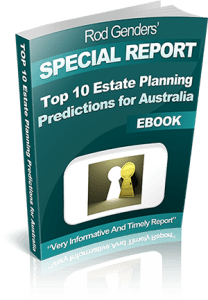 OK, OK – I admit this one is not directly related to estate planning. And I also freely concede this one is more speculative then my other predictions. However I stand by it.
At the moment, some employers do not have to withhold PAYG tax or SGC for some workers, ESPECIALLY if those workers are not classified as permanent employees: ie casual workers; workers who work below a threshold number of hours per week; workers earning less than a certain threshold amount of income; independent contractors.
There is an administrative burden for businesses to be the collection-agent for the Government, and so if a business can legitimately arrange its affairs to minimise that burden, it will probably do so. So… businesses might insist on categorising workers as independent contractors, and so leave the issues of SGC & PAYG to the worker to sort out.