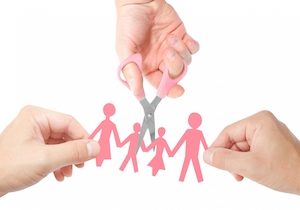 When executors goes bad, and what to do about it…
Several times each month, my phone will ring, and someone will tell me about a family member who is doing the wrong thing in the administration of a deceased estate.
It's often a sibling. For some reason, some brothers and sisters can have a rivalry that borders on all-out warfare. There have been times when I've had sibling-executors in my office who couldn't agree on the colour of an orange! (The expression 'cats and dogs' comes to mind).
Although an executor has some discretion in administering the estate, they have a fiduciary duty to settle and distribute the estate fairly, promptly and efficiently for the best interests of ALL the beneficiaries, not just some of them.
An executor who prioritises their own interest ahead of their duty to act fairly and impartially for the good of the estate overall, is risking Court action and costs penalties against them, and possibly even civil & criminal sanctions.
A typical example is where an executor refuses to sell an inherited home, often because they are living in it, or they claim some special entitlement to it. All beneficiaries have rights, and one of those is to have an executor fulfil his or her legal obligations in a fair and timely manner.
Unless the Will has specific instructions about the home, the executor—at their discretion—has a choice. They may sell it and distribute the nett proceeds. The other option is to distribute the home "in specie" to the beneficiaries.
That means re-titling the deed to that property from the name of the estate into the names of the beneficiaries. Generally this will be as tenants in common, meaning that each beneficiary gets their own share of the property.
Claimants and creditors of the estate have a specific time period in which to present a claim to the executor – often this is within 6 months of the Grant of Probate.
However, if an estate has been open for a very long period of time, and family members think that the executor isn't fulfilling their obligations, they may sue to have the executor discharged and a new one appointed. The Court may discharge an executor for not obeying a Court order, like filing an accounting or an inventory of estate assets.
Similarly, if an executor does not get-on with obtaining the Grant of Probate, one or more of the beneficiaries can apply to the Court for an order removing (or 'passing-over') that executor, and replacing them with another person to act as executor.
Once the Court gets involved, people's attitudes can harden, and positions can become entrenched. Things can become heated for the family. It takes time and money to sort things out, leading to significant prejudice for the estate.
Beneficiaries can ask the Court to direct the executor to perform specific actions, such as apply for probate, sell the house etc, in the hope that the executor will wake up and take the Court's order seriously.
It's a shame that this needs to happen in some estates, and it's never what the deceased would have wanted to leave as their legacy for their family.
While this can be a reality for some 'combative' families, the best way to deal with family disagreement is to have a well-made and up-to-date Will made for you by a lawyer who specialises in estate planning. Don't believe that any old Will is as good as any other. This is a specialised area of law, and if you pay peanuts, you're very likely to get monkeys!
It is also highly desirable that there be open communication about expectations for your family once you pass. These are the kind of topics we address in a Family Mediation, that we facilitate for clients and their families. This can occur before or after the death of a loved-one.
No Will-maker wants their estate to end up litigated in the Courts and gradually whittled down by legal costs. Alternative Dispute Resolution (ADR) such as a Family Mediation could be the answer.
A Family Mediation provides ways to manage real or anticipated fights amongst beneficiaries and potential beneficiaries, to proactively manage conflicts using an independent person to facilitate communication of the Will-maker's wishes during lifetime, reduce disputes after death, and help structure family agreements and business succession options.
If you have a family member who has turned into a rogue executor, contact us to learn more about a Family Mediation and how it can benefit your family. You can also find out about other estate-planning and estate-administration solutions, by visiting our website today and schedule a free no obligation telephone consultation to find out how we can help you and yours.
If you are named as Executor of a Will or know someone who is, we offer a cost effective and convenient estate administration service.
Our specialist expert consultants can come to you and our rates are very competitive. To learn more about our services please call (08) 8212 7233 or email mail@genders.com.au
NEED ADVICE? JUST ASK US A QUESTION.
(replies during business hours)