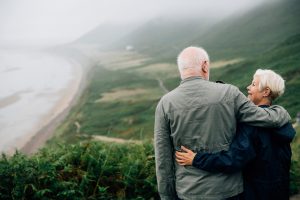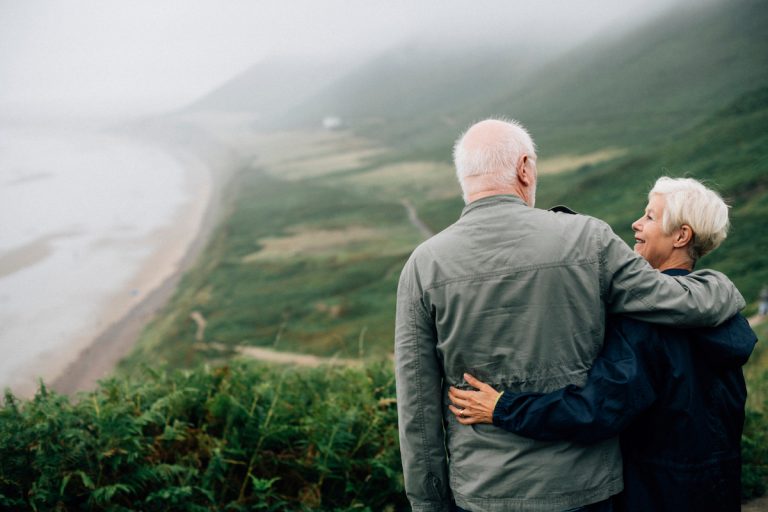 Do domestic and de facto partners have the same rights as people who are married?
The short answer is no with a 'but'. The longer answer is maybe, with an 'it depends'.
You might be wondering if you have the right to:
Claim your partner's superannuation death benefits?
Challenge a Will or an estate if your partner has not made adequate provision for you?
Receive a share of an estate if your partner has died without making a Will (intestate)?
Claim damages or compensation if your partner's death was caused by a criminal or negligent act or during the course of their employment?
Claim equity in real estate that you have contributed-to?
De facto vs domestic partners – what's the difference?
Since the 1960s, an increasing number of Australians have not seen marriage as a necessary step to a happy life.
Instead, some people prefer to live with each other outside of the boundaries of marriage.
This is called a de facto relationship.
It used to be that marriage in Australia was defined as meaning 'the union of one man and one woman to the exclusion of all others, voluntarily entered into for life'.
On 9 December 2017, the definition in Australia was changed to 'the union of 2 people to the exclusion of all others, voluntarily entered into for life'.
So de facto now includes same-sex and registered relationships.
Simply defined, a de facto relationship is a couple living together, who are not married or related to one another.
If a court was to determine if a couple are in a de facto relationship, it would look at:
the duration of the relationship;
the nature of the common residence;
if it was a sexual relationship or not;
the extent of financial dependence or interdependence; and
the ownership of property.
On the other hand, a domestic relationship is a relationship where there exists a close personal bond between the two adults living together, defined by the domestic and personal care provided by both or one of the adults.
Unlike a de facto relationship, a domestic relationship is not defined by its sexuality.
In other words, the sexual component of the relationship has been removed from the definition of domestic partner.
So any two adults living together for as little as 2 years might qualify as domestic partners, in certain circumstances.
For a domestic partnership, the participants may or may not be related.
This might seem odd, but remember that there is no requirement for a sexual component to the relationship, so it isn't incest to be in a domestic relationship with say a sibling, when there is no sexual component to their relationship.
This is one of the key differences between a de facto and domestic partnership. De facto partners cannot be related (neither can lawful spouses).
Registering your relationship with the South Australian Consumer and Business Services (CBS) means that your relationship is legally recognised.
It can make it easier to access entitlements and assert your rights, including in medical situations.
Registering your relationship is not the same as getting married. You can register your relationship if you are 18 years of age or older and in a relationship with another person as a couple.
At least one of you must live in South Australia. Couples may apply irrespective of their sex or gender identity. Your relationship cannot be registered in South Australia if you or your partner are:
married;
already in a registered relationship or corresponding law registered relationship;
in a relationship as a couple with another person;
related by family.
If you have cohabited (lived-with) your partner for at least two years, registered your relationship as a de facto relationship with the appropriate government department, or had one or more children together, you are probably in a 'de facto ' relationship.
However when it comes to challenging a Will, claiming a share of a deceased estate, claiming superannuation death benefits, claiming compensation or damages as a result of your de facto partner's death, or claiming an interest in real estate owned by your partner, you will need to be able to prove your relationship.
This is one of the key differences between de facto and lawful spouse.
Marriage in Australia is recorded on an official register, which provides simple confirmation of the relationship.
The South Australian Office of Births Deaths and Marriages can easily confirm if a marriage has taken place in Australia.
So the proof of marriage is almost always automatic, whereas this is not the case for domestic or de facto relationships.
If your relationship is unregistered and you wish to make one or more of the above claims, you may have to obtain a declaration from the Court recognising your relationship as a domestic partnership.
Your application for the declaration must be supported by an affidavit containing the names and addresses of anyone whose interests may be affected by the declaration and served on all those persons.
So, if you want to make sure your de facto partner is looked after when you are gone, consider registering your de facto relationship and getting your estate planning in order – make a Will and a binding nomination for your superannuation.
Even if you are not in a de facto relationship, but are 'seeing someone' you should make sure that your estate planning reflects this as well.
Don't refer to a 'special' friend as your de facto on official documentation or even on social media!
In fact, don't use the word 'partner' at all unless you intend to take the relationship to the 'next level'.
When making your Will that excludes someone – and this includes a 'partner' – consult a lawyer who specialises in Wills and estates, who might encourage you to consider making a statutory declaration describing the nature of your relationship (such as to deny a de facto relationship).
This will provide a Court with some valuable guidance and insight as to how you viewed the relationship.
How we can help
If you were in a domestic or de facto relationship and you wish to participate in or make a claim on your deceased partner's estate, we can advise you about your claim.
If you wish to ensure your estate planning minimises the risk of family provisions claims, we can advise you about the best way to protect your assets.
Genders and Partners is the oldest law firm in South Australia, established 1848.
Contact us to learn how to protect yourself, your family and your assets through modern integrated estate planning solutions, by visiting our website today and schedule a free no obligation telephone consultation to find out how they can help you and yours.
Remember – any mistakes you make in your estate planning documents won't become apparent until after it's too late for you to fix them. Get proper advice, and do it right.
It is also vitally important that you keep your estate plan up to date – it is not a set-and-forget exercise.
To learn how to protect yourself, your family and your assets, by creating a professionally-made estate plan, claim your FREE 15 minute Telephone Consultation
NEED ADVICE? JUST ASK US A QUESTION.
(replies during business hours)