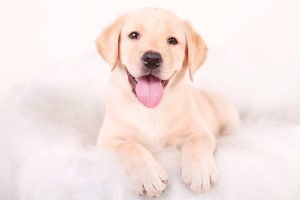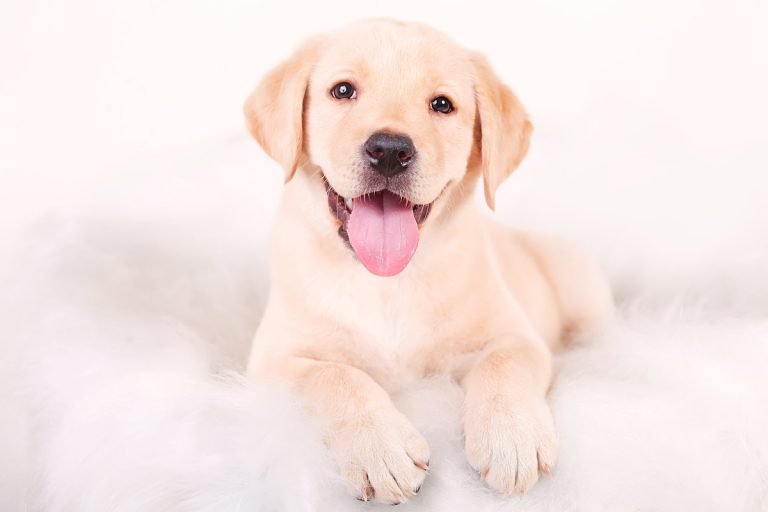 Animals who outlive their owners face uncertain fates. Sometimes a family member or friend cares for your pet, but most go to a shelter, are euthanised, or simply let out the front door. Of these, very few are adopted. Create a trust and leave enough funds in your Will to help ensure a safe future for your animals.
I recently talked with a lady who was concerned about what would happen to her little rescued dog if she died before the pet.
After everything the dog had been through in his short life, the thought of him bouncing around from home to home or ending up in an overcrowded shelter worried her.
The risk of her beloved pet being abused or "put-down" tormented her, as she thought of those trusting soulful eyes clouding with confusion when his mistress could no longer be there.
She cried when she recalled the death of one of her friends Vonnie. Not only did she lose a good friend, but she couldn't save Vonnie's dog, Bijou, a wirehaired fox terrier.
"I would have willingly taken him, but when Vonnie died, the family immediately put the dog to sleep. There was nothing I could do, because Vonnie had not made any mention of Bijou in her Will," she recalled.
Sadly, it is not unusual for Fido to end up in the pound when no one wants to take on the trouble and expense of caring for someone else's pet.
Your animal's destiny may not be what you planned. You have to plan carefully to have any sort of control over what happens to your pet when you're no longer around.
Some people extract vague promises from family or friends that their animals will be given homes if they die. The reality is shown by our bursting-at-the-seams animal shelters that this doesn't always happen.
Animals may not fit into established households, may fight with other pets, may cause allergic reactions or may not be wanted for many other reasons.
Unfortunately, it's not as easy as just leaving money in your pet's name, but there are ways to provide financially for your pet's care.
Pets are not allowed to be named as beneficiaries in Australian Wills because only people and organisations can be named.  An animal cannot own property, and in fact is itself regarded as property.
The only way to leave money for the pet is through a trust. The owner can specify who will look after the pet, who will make the decisions about the pet's care and how much money is spent on the pet's maintenance and healthcare.
Then, when the pet dies, the Will must specify to whom or what organisation the leftover funds must be given.
People typically estimate how much food, groomers and veterinary care will cost per year in the worst case scenario, and multiply that by the animal's life expectancy.
Ideally the custodian of the animal should also be paid for their trouble as well, so they do not resent the animal and be tempted to prematurely terminate the arrangement.
In other words, by making financial provision for both the pet and the carer, you safeguard the pet's future.
One of the biggest mistakes people make in this situation is not sharing their plans with those directly affected.
It is important that pet-owners only appoint someone as trustee/caretaker after first checking with them, and obtaining their consent.
When creating a Pet Trust in your Will, make sure you see a lawyer who specialises in estate planning for information that will be specific to your situation.
Because pets usually have shorter life spans than their human caregivers, you may have planned for your animal friend's passing. But what if you are the one who becomes ill or incapacitated or who dies first?
As a responsible pet owner, you provide your pet with food and water, shelter, veterinary care, and love.
To ensure that your beloved pet will continue to receive this care should something unexpected happen to you, it's critical to plan ahead.
For more information on creating a modern integrated estate plan or other estate planning topics such as Pet Trusts, explore our articles and visit our website today to schedule your consultation!
SPECIAL REPORT

"Pet Trusts"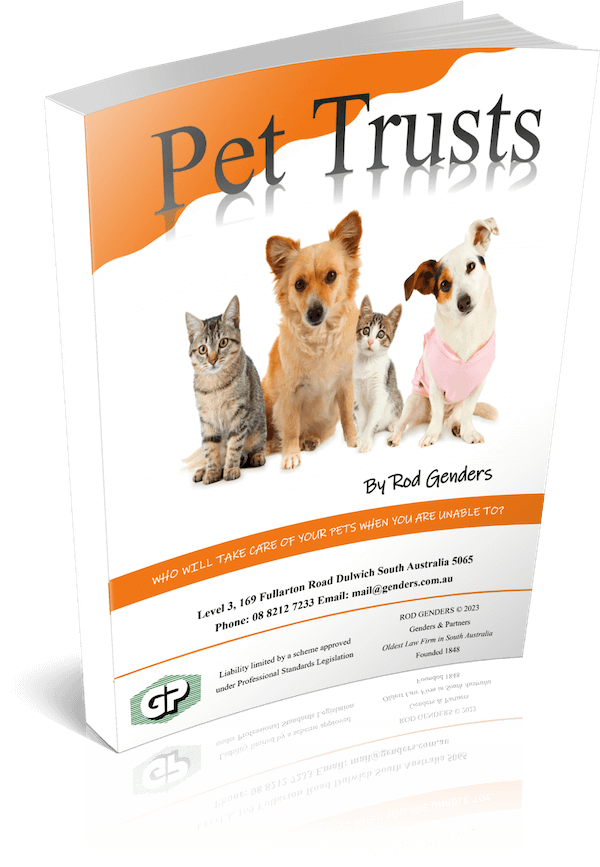 Who will take care of your pets when you are unable to?
Check out the full report from senior Australian lawyer Rod Genders.
Valuable insights to prepare for the future and help protect yourself, your family and your assets.
NEED ADVICE? JUST ASK US A QUESTION.
(replies during business hours)