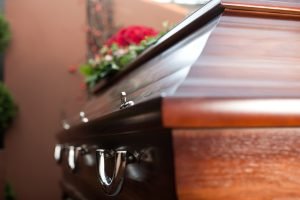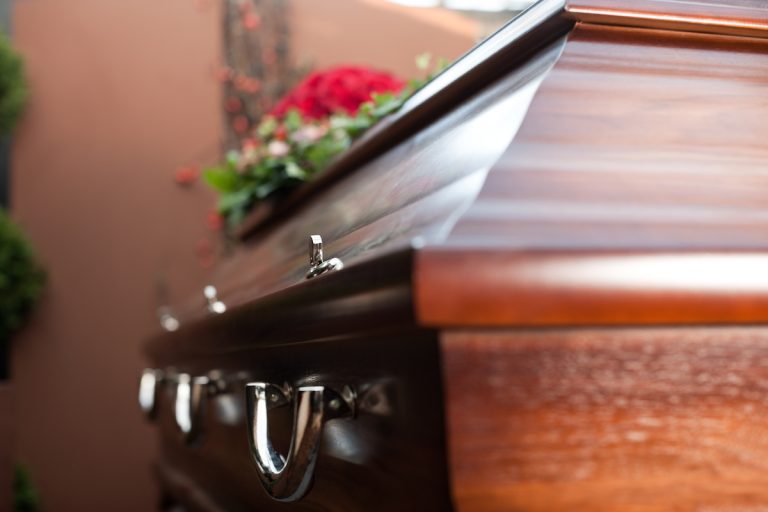 The traditional funeral is becoming less common in Australia and the UK, with only 10% of people now wanting a religious funeral.
One in three prefer to hold a "family-only" life-celebration party rather than a large funeral. Another third do not want any ceremony at all and, for those who do, the use of pallbearers to carry coffins has dropped by 80%.
These statistics are based on a survey of funeral directors from over 500,000 funerals in the last five years and the views of 4,000 adults.
On the car radio the other day, I heard an advertisement for a 'Harley-Hearse' funeral. Apparently an enterprising funeral director wants to appeal to a different market, by advertising their offering to deliver the deceased to their final destination using a Harley Davidson motorcycle for a hearse.
Another recent radio spot was advertising 2 cremations for $900.00.
This caused me to reflect on how many things have changed about funerals in recent years.
First there are the Death Notices in the newspaper. When I began my career over 30 years ago, my law firm subscribed to the Advertiser newspaper purely to check the death notices every morning, to see which of our clients had passed away.
Nowadays, so few people place death notices in the paper anymore, that it is an unreliable test. As a result, we don't check the death notices anymore, and haven't subscribed to a newspaper in years.
Then there are the funerals themselves. These have changed in many ways. There has been a rapid shift away from ceremonies towards direct-to-cremation arrangements.
30 years ago, burial was the dominant choice for dealing with the mortal-remains of a loved-one. Cemetery-plot licenses were very cheap, and lasted for 99 years. Now, gravesite licences can be for as little as 20 years, and cost hundreds of dollars.
If the licences are not paid-up, then the cemetery management reserves the right to move and re-inter the remains elsewhere. Cremation has become the default setting in South Australia.
Funeral services have become shorter, less religious, and more of a 'celebration of the life of' the deceased. Digital photographs and videos are often displayed as a memorial tribute of the deceased, and the music will frequently be secular rather than Church music or hymns.
Eulogies will typically be lighter and even comedic, rather than priestly offerings of insights into the mind of God.
Often there will be a video tribute to the deceased, displaying a montage of happy family photographs to illustrate the breadth of the deceased's life experiences.
Increasingly, many families are opting-out of holding a funeral at all. There is no legal compulsion to do so, and the entire experience can be overwhelming and potentially very costly.
Even if a funeral is held, increasingly families are choosing to make them not open to the public, but are 'family-only' affairs.
The incidence of 'natural burials' and 'eco-coffins' is on the rise. There are several locations in South Australia that permit 'alternate' funerals.
Memorials too are changing. The traditional grave-headstone is giving way to all manner of modern alternatives.
Barcode squares are popping up on grave markers. Modern smartphones can read and access QR codes that link to a dedicated website address. Visitors can scan the code and read about the person while viewing digital tributes left by others.
An entire multimedia experience can be arranged, with video commentary, like an Attenborough documentary all about the deceased's life. Genealogy buffs can upload vast amounts of detailed information about the ancestors and descendants of the dearly departed.
As older gravestones become more difficult to read due to erosion and time, these new codes offer crystal clear information at the touch of a screen.
It seems that digital-disruption and cost-pressures follow us until the very end. I personally intend to live forever … or die in the attempt.
If you have specific requirements, you should arrange these in advance (a pre-paid funeral), and ensure that your wishes are also recorded in your Will.
For more information on creating a modern integrated estate plan or other estate planning topics, explore our articles and visit our website today to schedule your consultation!
SPECIAL REPORT

"7 Things You Must Know Before You Make Your Will"
In this report you will Learn:
Why home-made Wills can be a LOT more expensive than you might think.

The secret weapons used by the rich & powerful to protect their assets, and transfer their wealth two or three generations ahead.

How Estate and Trustee Companies make BIG money from "free" Wills.

The Most Common Estate Planning Mistakes, how they can cost your family a fortune, and How to Avoid Them.

The Elements of a Sound Estate Plan – why a Will alone is not enough.

How to Make Sure Your Assets Stay in Your Family and are not lost to creditors, lawsuits or ex-spouses.

How to guard against challenges to your Estate after you're gone.
NEED ADVICE? JUST ASK US A QUESTION.
(replies during business hours)