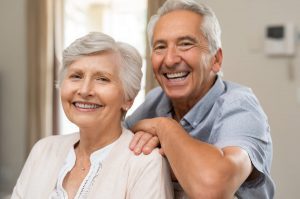 2022 has been a terrible year for losing heroes of my youth.
Cricketers Rod Marsh and Shane Warne, were followed by singers Judith Durham and Olivia Newton-John.
Now John Farnham has just undergone surgery for throat cancer.
This brought up some recollections about the time when I was young:
Hardly anybody had any super.
Most men worked in manufacturing, and were members of a union.
Casual work and mobile phones didn't exist.
Blokes went to the pub at knock-off time for the 6 o'clock swill.
There was no internet or social media.
Streaming services and DVDs didn't exist.
Yellow pages were how you found businesses, and everyone had a landline.
SIDS and AIDS were scary killers of lots of people.
People got married – and had kids – in their twenties.
Hardly anyone used formal childcare.
Road deaths were huge numbers, and drink driving was the main cause.
Defacto relationships and divorces were pretty rare.
Most people smoked.
Garbos ran behind the garbage trucks and bottles of milk were still delivered to your house.
This got me thinking about songs of yesteryear:
I remember when I was young, the world had just begun, and I was happy[i].
When I was younger, so much younger than today[ii].
One more hour and my life will be through[iii].
Can you name the classic pop songs in which these timeless lyrics were sung? If so, then you're probably at least as old as me, and you are a "Baby Boomer" (born between 1945 and 1965).
So what does this have to do with Estate Planning? Well quite a few things, really.
If we're old enough to remember when these songs first made an impact on popular culture, then we're at an age when we need to confront some harsh realities about our continued existence.
We're at an age when we have started to recognise that life flashes past at a furious rate – Life is what happens to you when your busy making other plans [iv] and before you know it, you're retired and contemplating your family's future without you. (Cue emotional song to tug at heartstrings…ie Cats in the Cradle [v].
We're getting older. Maybe our best health is behind us. If we get sick, or suffer some financial misfortune, our ability to "bounce-back" may not be what it once was.
We need to get serious about planning for our own future, and for the future of our family. We need to protect our assets, plan for retirement, create a succession plan for our businesses…
It starts to feel like there isn't enough time to get everything done. Whatever happened to "slowing down & taking things easy"? It seems more like the pace of living is quickening.
The ever-increasing cost of healthcare, and the effect of global economic conditions on our superannuation fund returns, are increasing concerns for many of us.
You know you must do some essential planning to protect yourself & your family. Don't put it off, or you could find yourself on your deathbed wishing you had just one more hour…
Death and taxes (and illness) may be unavoidable … but they don't have to ruin your family or your business. Make the effort to protect the people you really care about. Call us to create an integrated estate plan. And do it NOW … before it is too late.
Genders and Partners is the oldest law firm in South Australia, established 1848. Contact us to learn how to protect yourself, your family and your assets through modern integrated estate planning solutions, by visiting our website today and schedule a free no obligation telephone consultation to find out how they can help you and yours.
Remember – any mistakes you make in your estate planning documents won't become apparent until after it's too late for you to fix them. Get proper advice, and do it right.
It is also vitally important that you keep your estate plan up to date – it is not a set-and-forget exercise.
To learn how to protect yourself, your family and your assets, by creating a professionally-made estate plan, claim your FREE 15 minute Telephone Consultation
[i] Chain – "I Remember When I Was Young"
[ii] Beatles – "Help"
[iii] Bee Gees – "Gotta Get a Message to You"
[iv] John Lennon – "Beautiful Boy"
[v] Harry Chapin – "Cats in the Cradle"
eBook

"7 Things You Must Know Before You Make Your Will"
In this eBook you will Learn:
Why home-made Wills can be a LOT more expensive than you might think.

The secret weapons used by the rich & powerful to protect their assets, and transfer their wealth two or three generations ahead.

How Estate and Trustee Companies make BIG money from "free" Wills.

The Most Common Estate Planning Mistakes, how they can cost your family a fortune, and How to Avoid Them.

The Elements of a Sound Estate Plan – why a Will alone is not enough.

How to Make Sure Your Assets Stay in Your Family and are not lost to creditors, lawsuits or ex-spouses.

How to guard against challenges to your Estate after you're gone.
NEED ADVICE? JUST ASK US A QUESTION.
(replies during business hours)