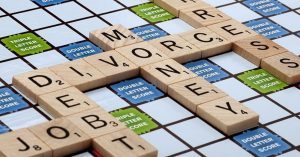 England's second-highest court has granted an ex-wife a THIRD bite at the cherry – 12 years after the divorce, because her ex-husband kept lying about (not disclosing) his assets.
In February 2023, Julia Goddard-Watts (the wife) won the first stage of her appeal against an England and Wales Family Court judgment that left her with less than 10 per cent of the assets from her 14-year marriage to businessman James Goddard-Watts (the husband).
The wife had accepted this division of the assets, keeping the family home while her husband retained his business interests, in a consent order when they divorced in 2010.
However, the wife later discovered that the husband had failed to disclose substantial assets held in trusts of which he was admitted to be the principal beneficiary.
In 2016, she successfully applied to have the consent order set aside and was awarded an additional substantial sum to compensate for the non-disclosure.
However, it then emerged that the husband had still not revealed the full extent of his worth, in particular the likely proceeds of the impending sale of his business.
In 2018, the wife again went to court to have the second award set aside. This request was granted the following year.
A further hearing was held in 2022 to determine yet another award for her. Initially the Judge who heard the application decided not to start with a clean sheet on how the assets should be divided but took a limited approach with consideration given only to the non-disclosed assets.
That Judge observed that the dispute between the couple was now purely about the value and realisation of the husband's shares, which had not been an issue at the time of the original consent order in 2010.
The wife had received her fair share of the non-disclosed trusts in 2016 and her share of the other assets in 2010. He based the additional award only on his assessment of her needs, rather than the extra she was claiming.
He noted that the husband's company had come close to insolvency in late 2019–20, in which case the husband would not have been able to resuscitate a claim against the wife.
'He took the shares in the company as part of the settlement and whether the company succeeded or failed would have made no difference to the outcome of the case. This illustrates that the sharing of the company took place in 2010 and there is no cause to revisit.'
However the higher Court – the England and Wales Court of Appeal (EWCA) has now overturned the ruling from the first Judge. It found he was wrong to take the limited approach and that in non-disclosure cases the court retains a flexibility to adapt its approach to the individual case. It would be 'wholly unjust' to disregard the husband's fraud, said the EWCA.
'I regard the husband's fraudulent non-disclosure in 2016, particularly when seen in the context of his previous fraudulent non-disclosure, to be so far reaching that it positively required the judge to consider "the entire financial landscape" completely anew', the EWCA said in its unanimous judgment.
Accordingly, the EWCA allowed the appeal.
So … the takeaway is: Do NOT be tempted to hide assets from the Court – even if you really, really hate your ex – because eventually your 'unexplained wealth' will come to light, and can still be attacked by your creditors and your ex, even decades later.
NB an ex-spouse is very unlikely to be able to claim against your assets years after a property settlement UNLESS fraud is involved. In other words, it is the very act of hiding (not-disclosing) your assets at the time of the settlement, that can leave you exposed to long-tail liability and litigation.
PS Even though this Court decision occurred in England, it is very likely to (eventually) be followed in Australia. You have been warned.
It's a very good idea to explore your estate planning options, by contacting a specialist lawyer who is experienced in estate planning in South Australia.
Founded in 1848, Genders & Partners is the oldest law firm in South Australia. They choose to specialise in just a few areas of law closest to most families, so that they can provide the legal services that matter most to you and your family.
Their experienced estate planning team can discuss many estate planning tools and techniques including:
helping you to identify, understand and manage risks in your legal and financial affairs;
creation of protective trusts;
titling of assets for joint ownership;
consideration of insurance options.
Choosing the right estate planning lawyers can make a huge difference in ensuring proper distribution of your assets after death, minimising or avoiding any legal issues that may arise, and protecting your hard-earned assets.
Most importantly, it helps save your family all the trouble, as well as thousands of dollars in legal fees and taxes, after your death.
Download their free eBook: "7 things you must know before you make your Will" here.
Genders and Partners is the oldest law firm in South Australia, established 1848. Contact them to learn how to protect yourself, your family and your assets through modern integrated estate planning solutions, by visiting our website today and schedule a free no obligation telephone consultation to find out how they can help you and yours.
To learn how to protect yourself, your family and your assets, by creating a professionally-made estate plan, claim your FREE 15 minute Telephone Consultation .
eBook

"7 Things You Must Know Before You Make Your Will"
In this eBook you will Learn:
Why home-made Wills can be a LOT more expensive than you might think.

The secret weapons used by the rich & powerful to protect their assets, and transfer their wealth two or three generations ahead.

How Estate and Trustee Companies make BIG money from "free" Wills.

The Most Common Estate Planning Mistakes, how they can cost your family a fortune, and How to Avoid Them.

The Elements of a Sound Estate Plan – why a Will alone is not enough.

How to Make Sure Your Assets Stay in Your Family and are not lost to creditors, lawsuits or ex-spouses.

How to guard against challenges to your Estate after you're gone.
NEED ADVICE? JUST ASK US A QUESTION.
(replies during business hours)