… estate planning and the need to be prepared…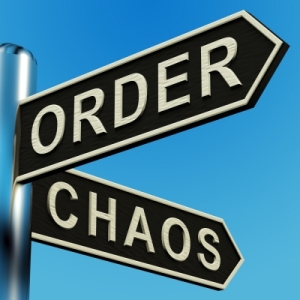 Authors, politicians, revolutionaries, psychologists and philosophers have long proclaimed that civilisation is only 3 days – or 9 meals – away from anarchy, barbarism and revolution.
Think about it – no food on supermarket shelves  –  how long before law and order started to break down, and suburban streets descend into chaos and mob-rule?
It's been a long time since any of us in Australia were genuinely hungry.  I mean starving from lack of available food, not the latest Hollywood diet.
But imagine a sudden loss of electrical power, like Auckland experienced in 1998.  That's only 15 years ago, in a modern first world country. There it took five weeks to restore that power supply, and about 60,000 people had to relocate to other New Zealand cities, or even to Australia.
So imagine your whole state without power for weeks.  No electric light or refrigeration. No internet, television, radio or phones.  No banking or EFTPOS. The electric pumps at the service stations shutdown oil and petrol supplies, so no trucks delivering food.
No electrical pumps means eventually no running water.
By the end of Day Three, if there was still no power and no petrol, the supermarket shelves would be completely bare. With panic and hunger kicking in, and no notion of when or if normality would be restored, how long do you think it would be before the stealing and looting began?
Couldn't happen in 2013 Australia?  Don't kid yourself. It happened in the USA after Hurricane Katrina. People looted in order to feed themselves and their families. That was only 8 years ago in the most affluent country on earth.
So what does any of this have to do with estate planning?  It is to educate you about the value of being prepared.  It is about getting organised and taking control, BEFORE the disaster strikes.  Don't put it off – hoping against hope that bad things won't happen.  Protect yourself , your family and your assets by creating a modern integrated estate plan now – before it is too late.
Rod Genders is a senior Australian lawyer specialising in accident compensation and estate planning in Adelaide. His boutique specialist law firm is one of the oldest and most respected in Australia – visit it at www.genders.com.au . Rod is also a prolific author and speaker.  Some of his articles and books on Wills, Probate, Trusts, Estate Planning, Asset Protection and Retirement Planning may be found at www.genders.com.au/adelaide-lawyer-blog.
SPECIAL REPORT

"7 Things You Must Know Before You Make Your Will"
In this report you will Learn:
Why home-made Wills can be a LOT more expensive than you might think.

The secret weapons used by the rich & powerful to protect their assets, and transfer their wealth two or three generations ahead.

How Estate and Trustee Companies make BIG money from "free" Wills.

The Most Common Estate Planning Mistakes, how they can cost your family a fortune, and How to Avoid Them.

The Elements of a Sound Estate Plan – why a Will alone is not enough.

How to Make Sure Your Assets Stay in Your Family and are not lost to creditors, lawsuits or ex-spouses.

How to guard against challenges to your Estate after you're gone.
NEED ADVICE? JUST ASK US A QUESTION.
(replies during business hours)