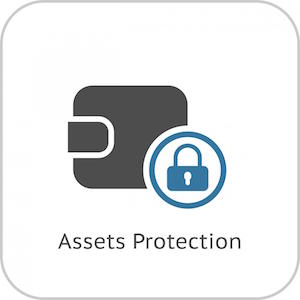 Protecting your assets is one of the most important financial decisions you will ever make. No matter how many (or few) assets you have, you should make an effort to protect them. When planning for protection, here are 5 of the common mistakes people make:
Lack of Knowledge
Lots of people misunderstand how asset protection works. Some people believe asset protection makes them "judgment proof." Even if your assets are protected, you may still cop an adverse court judgment. In some cases, efforts you have made to protect your assets can be overturned. This is why it is important to work with a professional when creating your protection plan.
Don't make the mistake of assuming asset protection and estate planning are the same thing. Asset protection is part of any strong estate plan but they are not the same thing. Some trusts do nothing to protect you from creditors, and Family Court issues can interfere with the best-laid plans.
Don't make the mistake of confusing bankruptcy law and asset protection law. In a state like South Australia, newer bankruptcy laws do not prevent the "clawing back" of assets you may have tried to unsuccessfully protect. You have less protection in bankruptcy court, so filing for bankruptcy should be used as a last resort.
Fraud
Some people mistakenly commit fraudulent transfers. If you transfer assets to a friend or family member in order to avoid losing the assets during a dispute, you may find it does you no good. Even if this is not illegal, the courts can reverse the transfer and hold the transferee partially responsible.
Trying to hide your assets
This is almost impossible nowadays. Even moving assets offshore does not prevent them from being discovered. Eventually, lawyers and investigators will uncover the existence of the asset. In some cases, having the asset offshore may protect it, but it will not prevent it from being discovered. And don't assume you can outsmart your creditors. Those trying to collect their debt and the lawyers working for them have done this before.
Alienate Assets
Some people think they can escape if they hand control of their assets over to someone else. This is called the "poor man's" asset protection, and involves signing over your wealth to another person. Older people sometimes do this in a misguided attempt to reduce costs & complications later on. This is seldom a good idea, even if he is a trusted friend or family member.
You may have to give up some control at some point, but deciding you will protect your assets by giving them over to a sibling or adult child is a mistake. Discuss your options with an experienced asset protection lawyer before proceeding.
Delay
Don't just assume that it is too late to establish an asset protection plan. It is never too late to do this. Doing something is better than just allowing the courts to have their way with you. At least make an effort to protect your assets. You never know when you may be faced with a situation where your assets are at risk.
The longer your asset protection plan has been in place, the stronger it will be. It will also cost less to do the planning long before you have a problem. Once a lawsuit has been filed against you, any transfers you make can be overturned. In order to battle a lawsuit effectively, make sure you have an asset protection plan in place long before you need it.
Asset protection and estate planning are specialised areas of law. Make sure you get advice from a specialist lawyer with experience in these areas.
SPECIAL REPORT

 "7 Asset Protection Techniques"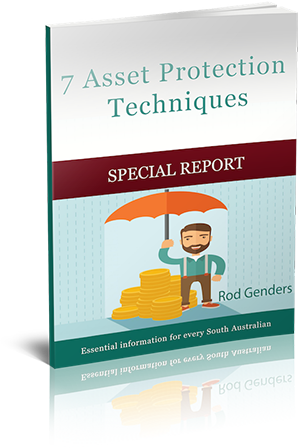 Check out the full report containing all 7 Asset Protection Techniques from senior Australian lawyer Rod Genders.  Valuable insights to prepare for the future and help protect yourself, your family and your assets.
NEED ADVICE? JUST ASK US A QUESTION.
(replies during business hours)