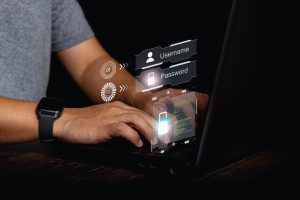 When it comes to securing your digital assets, we recommend that you follow our best practices to ensure that you and yours are better protected against potential brute force attacks.
We routinely recommend that everybody uses a Password Manager like LastPass to help secure your online and electronic files and accounts.
LastPass is the password manager we recommend. * disclosure – this is an affiliate link, which means that if you decide to purchase a LastPass subscription you'll get the best price available, and we may receive a small commission. We only recommend products and services that we ourselves use and love, so we know you'll be in good hands!
Once you save a password in LastPass, you'll always have it when you need it; logging in is fast and easy.
When you're ready to make an online purchase, your LastPass profile will fill all your payment and shipping details for you.
The built-in password generator creates long, randomised passwords that protect against hacking.
You can store digital records in LastPass, such as insurance cards, memberships, Wi-Fi passwords, etc, and LastPass will keep all your notes safe and easy to find.
LastPass have both a free and paid version of their software. We recommend the paid version, but you can start with the free version to get a feel for it.
What actions should you take right now?
Ask yourself these questions to decide:
Is your master passphrase strong and unique?
Are all the passwords in your vault strong (at least 12 characters long using special characters) and unique (never reused)?
Are you using multifactor authentication (MFA) on your password manager and other important accounts?
Did you answer no or unsure to any of these questions? If so, follow these recommended actions until all answers are yes.
Ensure your master passphrase is strong and never reused by following these best practices
Think passphrases. A sentence-like string of words that is memorable but not easily guessed and never reused.
Use 16-20 characters.
Include upper case, lower case, numeric, symbols, and special characters.
Update any passwords identified as "at-risk" (weak or reused)
LastPass makes this easy for you to check by flagging items "at-risk" right in your vault.
Turn on dark web monitoring
When enabled, the dark web monitoring feature tracks email addresses saved in your vault against third-party breaches and alerts you immediately – via email notification and within the security dashboard – of any related risk.
In addition to providing real-time monitoring of your email addresses, you'll receive a one-time retroactive check for the 12 months prior to the date that dark web monitoring is enabled.
Use MFA on LastPass and other important accounts
As an extra layer of protection for your vault, we recommend enabling MFA.
MFA adds protection by going beyond one form of authentication (the master passphrase) to require at least one additional verification method (such as a code from an authenticator app).
We hope you find this checklist a helpful guide. To keep your information protected, we recommend you continue to apply these best practices in the future.
We're committed to helping you understand how to take control of your digital security. You can read our other recommendations and download a free eBook to find out how to Protect Your Digital Assets here.
Protecting your digital assets has become critically important. As part of this process, it's a very good idea to look at putting all your affairs in order and explore your estate planning options, by contacting a specialist lawyer who is experienced in estate planning in South Australia.
Founded in 1848, Genders & Partners is the oldest law firm in South Australia. They choose to specialise in just a few areas of law closest to most families, so that they can provide the legal services that matter most to you and your family.
Their experienced estate planning team can discuss many estate planning tools and techniques including:
helping you to identify, understand and manage risks in your legal and financial affairs;
protect your digital assets;
creation of protective trusts;
titling of assets for joint ownership;
consideration of insurance options.
Choosing the right estate planning lawyers can make a huge difference in ensuring proper distribution of your assets after death, minimising or avoiding any legal issues that may arise, and protecting your hard-earned assets.
Most importantly, it helps save your family all the trouble, as well as thousands of dollars in legal fees and taxes, after your death.
Download our free eBook: "7 things you must know before you make your Will" here.
Genders and Partners is the oldest law firm in South Australia, established 1848. Contact them to learn how to protect yourself, your family and your assets through modern integrated estate planning solutions, by visiting our website today and schedule a free no obligation telephone consultation to find out how they can help you and yours.
To learn how to protect yourself, your family and your assets, by creating a professionally-made estate plan, claim your FREE 15 minute Telephone Consultation .
PS For a strictly limited time Genders and Partners are giving away for FREE their Digital Assets Protection Pack with the purchase of any Gold Estate Planner package. Find out how to Protect Your Digital Assets here.
Protecting Your Digital Assets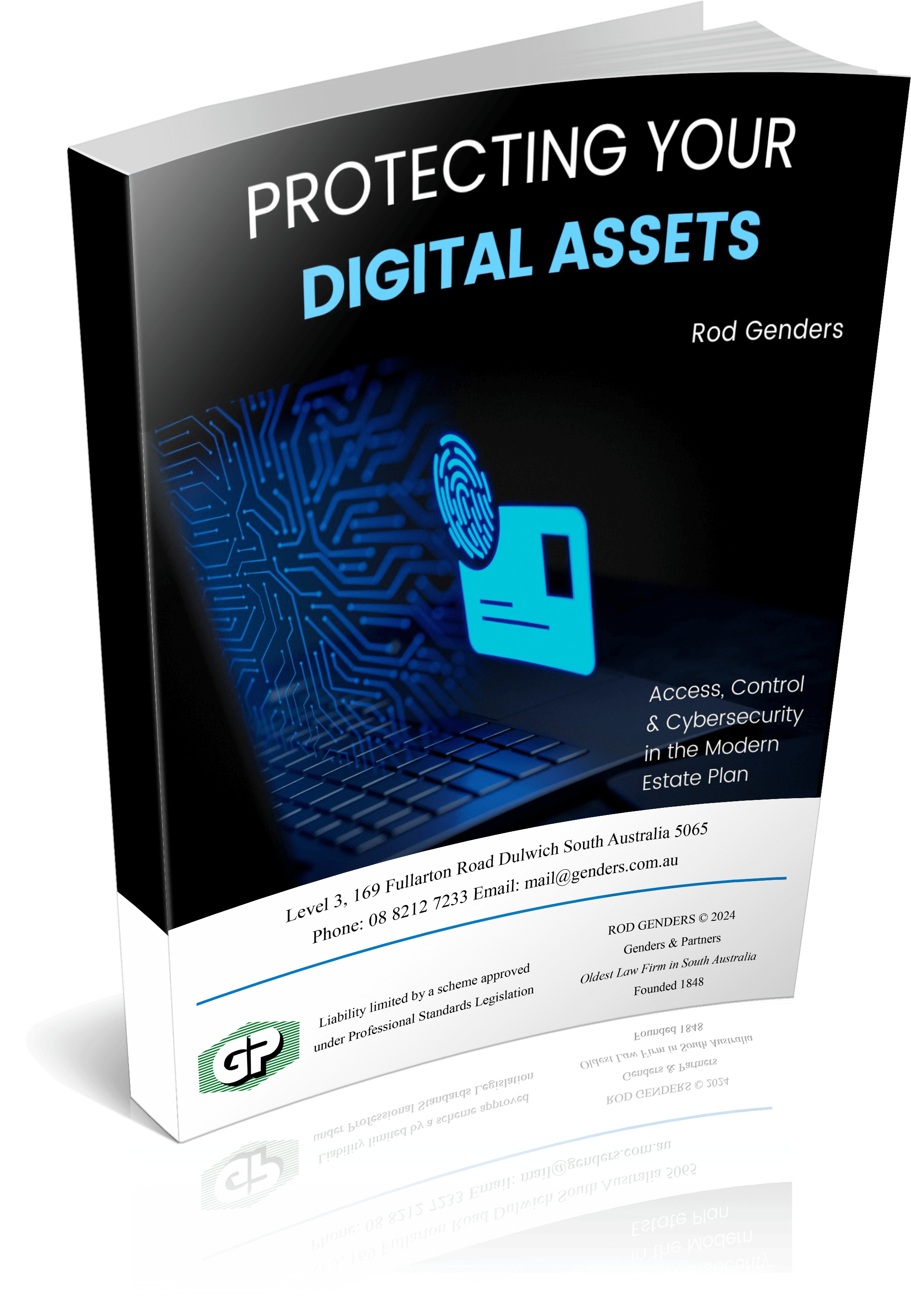 What will happen to your online accounts, profiles, data, subscriptions and memberships, if you die or become incapacitated?
With data breaches, elder abuse and digitalisation all on the increase, read these important insights from senior Australian specialist lawyer Rod Genders to help protect yourself, your family and your assets.
NEED ADVICE? JUST ASK US A QUESTION.
(replies during business hours)