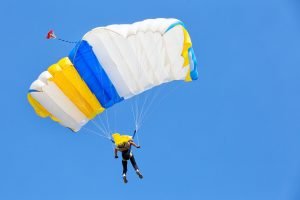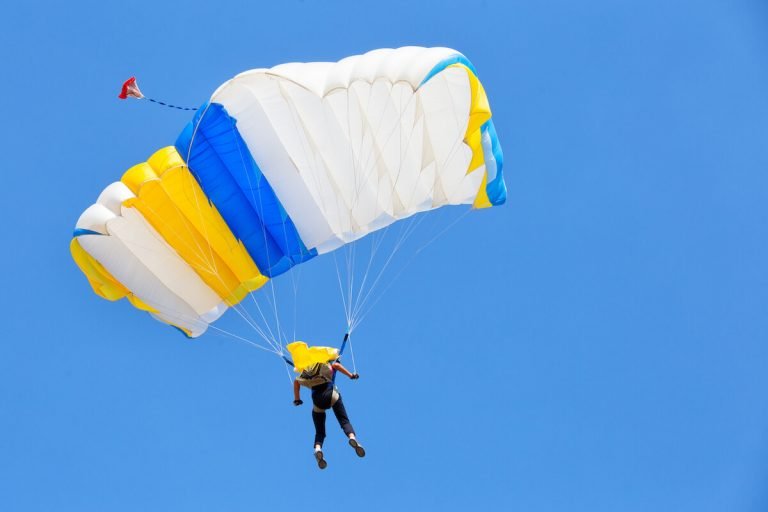 I did a test today, and researched the cost of buying a parachute.
The prices varied between $200 for a used army surplus item, through to $10,000 for a brand new high performance competition model.
In between I found a few reputable Australian manufacturers with decades of specialist experience, quality assurance, compliance with safety certification, and transparent in-depth information about the company and their staff and processes on their website.
They charged between $3,000-$4,000 for most of their products brand new.
If you knew you had to jump out of an aeroplane, how much would you want to spend on your parachute, to have the peace-of-mind that it would work when you really need it?
Would you take the bargain-basement offering?
Now ask the same questions, but put your child or partner in the chute you select. Their life and livelihood on the line – all down to your choice, and the budget you select.
Are you willing to take those risks with their future?
That's what you're doing when you consider the el-cheapo Will that some folks like to promote on social media.
Some of them get really hot under the collar, and generally spout an argument that will be some variation along these lines:
If someone challenges a Will, it won't matter if a lawyer writes it. So don't waste your money – just get a DIY Will.
Wills get challenged all the time – what's the point of even having one?
My (brother, cousin, hairdresser) has just been through a contested estate. It cost a fortune, only the lawyers win, all lawyers are greedy b*******s who don't care about the little guy, they only care about money… Ordinary people can't afford lawyers' fees – how dare they charge hundreds of dollars.
These angry folks are determined to be cynical and mistrustful of lawyers. Maybe they had a bad experience and have become disillusioned.
Maybe they don't understand the complexities – then again they might be wilfully blind or recklessly indifferent to them.
After all, it's fun to stick it up lawyers as a group, and there's no consequences for the haters if others follow their hate-filled sound bite.
In short, these folks are not asking the right questions. I have talked about this before : https://www.genders.com.au/what-is-a-will-worth/
Here are my responses to those (false) arguments:
A Will alone cannot solve all potential succession issues, but a lawyer specialising in estate planning will be able to suggest additional strategies and techniques that can help protect you, your family and your assets.That specialist advice is valuable to your family, and could save them a lot of cost and heartache later. You don't get ANY advice with a DIY kit-Will.
One Will is not as good as another. One lawyer is not as good as another.Just because Billy-the-Goose on Facebook had a problem with his dad's Will being challenged, does not diminish the value of proper estate planning from a specialist lawyer for you and yours.Billy might not know – or care to mention – that his dad was unrealistic and/or unreasonable in how he instructed his lawyer to prepare his Will.Or even more likely, the lawyer did not specialise in estate planning, and the Will was not kept up to date.Don't get sucked into the negativity of random social warriors out for their 15 minutes of internet fame.
Yes, Wills and estates can get challenged. Read our article to see the different types of challenges:https://www.genders.com.au/challenges-to-a-will-or-estate-in-south-australia/ However DIY Wills are far more likely to be challenged, and such challenges are far more likely to be successful, than an up-to-date Will professionally prepared by a specialist lawyer as part of a modern integrated estate plan.To continue with the parachute metaphor: Yes, parachutes can fail.However a new parachute made and packed by a specialist is far more likely to protect you and whomever you love, than an el-cheapo bargain-basement offering.Let me draw a different analogy: When you leave home in the morning, do you lock the door? Why bother, when you know that break-ins occur all the time?Could it be that you think some protection is better than none?If you heard that kidnappers were active in your area, would you install the on-sale lockset from CheapAsChips to protect your family, or would you pay a bit more to get something of higher quality to protect what is most valuable to you?
Yes lawyers' fees are expensive – they always have been. Like doctors.But if it's your loved one's life on the line, are you going to want the specialist doctor with the track record in fixing exactly that problem, or are you going to the foreign-speaking doctor (that you can't understand) in a suburban strip-mall, whose only attraction is that they bulk-bill?
In the end, it's all about priorities and choices. Yours.
Choose wisely, because your family are depending on you, and any mistakes you make won't become apparent until you're gone and it's too late to fix them.
Benjamin Franklin once said: "The bitterness of poor quality remains long after the sweetness of low price is forgotten".
So what sort of parachute do you want for your family?
PS A modern integrated estate plan costs less than a new parachute, and is an excellent investment for your family's future.
Contact us to learn more about retirement planning, superannuation, estate-planning and estate-administration solutions, by visiting our website today and schedule a free no obligation telephone consultation to find out how we can help you and yours.
Remember – any mistakes you make in your Will won't become apparent until after you're dead, and it's too late for you to fix them. Get proper advice, and do it right.
It is also vitally important that you keep your Will and estate plan up to date – it is not a set-and-forget exercise.
To learn how to protect yourself, your family and your assets, by creating a professionally-made estate plan, claim your FREE 15 minute Telephone Consultation
SPECIAL REPORT

"7 Things You Must Know Before You Make Your Will"
In this report you will Learn:
Why home-made Wills can be a LOT more expensive than you might think.

The secret weapons used by the rich & powerful to protect their assets, and transfer their wealth two or three generations ahead.

How Estate and Trustee Companies make BIG money from "free" Wills.

The Most Common Estate Planning Mistakes, how they can cost your family a fortune, and How to Avoid Them.

The Elements of a Sound Estate Plan – why a Will alone is not enough.

How to Make Sure Your Assets Stay in Your Family and are not lost to creditors, lawsuits or ex-spouses.

How to guard against challenges to your Estate after you're gone.
NEED ADVICE? JUST ASK US A QUESTION.
(replies during business hours)