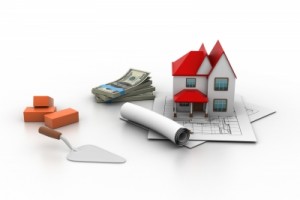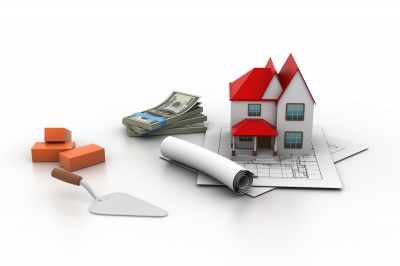 Several times each week, my phone rings, and someone asks me the question: "How much do you charge to make a simple Will?"
I always answer honestly, and provide as much detail as I am able. I try to ask some questions to inform my understanding of their situation. 
Some people resist this type of discussion – they think they know what they want, and now are simply shopping on price.
I can't help those people.  They don't want what I have to offer. They aren't looking for sensible, practical advice. 
They aren't interested in education. They refuse to consider the possibility that they are not asking the right questions. Their minds are closed.
It's as if they have diagnosed their own illness, and written their own prescription. They don't want a doctor to ask them questions or form an independent assessment of their needs. They just want the pharmacist to fill the prescription with a minimum of fuss and expense.
Best of luck to them, and to their families. I think they'll need it.
I find it sad and alarming that they assume one Will is as good as any other, and that anyone can make one.  Since every insurance advertisement ends with "…and you get a free Will kit…", it is perhaps not surprising that everyday Australians have been fooled into thinking that this is a simple process.
They ought to be asking me: How long do you spend with your clients, getting to understand their personal circumstances? 
Do you specialise in this area of law?  How long have you been a lawyer in Adelaide South Australia?  What legal professional accreditation do you have?  What guarantees do you offer?
Inheritance and probate laws have become more complicated in recent years. Disputed Wills and deceased estates litigation have dramatically increased in recent years.  The emotional and financial cost to your family if you get it wrong in your Will can be enormous..
Do you have life insurance, superannuation, jointly owned property, a farm, family business or family trust?  If so, a cheap or DIY Will has the potential to be disastrous your family.
Do you have a blended family, a disabled child, foreign citizenship, or have estranged children?  These are not issues for amateurs – they require the services of a senior and experienced South Australian lawyer who specialises in estate planning.
A properly drafted Adelaide South Australian Will takes care of the people you love the most at the time they need it most. Disgruntled beneficiaries can be guaranteed to pounce on any drafting errors you (or your el cheapo lawyer) have made in your Will.
The modest investment for a well drafted Will as part of a modern integrated estate plan is not shocking, and provides peace-of-mind to you and your family..
Genders and Partners are the oldest law firm in South Australia. Since 1848 we have been helping South Australians protect themselves, their assets and their families. 
We work with each client on an individual level, to create an integrated plan that is personalised just for them and we prepare all their legal documents within their estate plan so that they work together.  We supervise the proper execution of all the documents, and we store them securely.
A legal Will is almost certainly the most important legal document you will ever create in your whole life. 
Doesn't it make sense to take the effort to get it right?  People who wouldn't even dream of trying to install their own toilet or air-conditioner, are having a go at creating their own legal Wills.
There are lots of traps for the unwary, and this whole area of Succession Law and deceased estates contains a hidden minefield which with a bit of education & planning you can avoid for yourself and your loved ones.
There are some areas in life where it makes sense to pay a little extra. If you go to a heart surgeon, you're not going to ask for the basement-bargain transplanted heart are you?
If you are in a business where you spend 8 hours a day in your chair, isn't it sensible to get one with some lumbar support that won't give you backache?
You ought to want good shoes, a good mattress, and a good estate plan.  If you pay peanuts… you're very likely to get monkeys.
Contact us today on 08 8212 7233 to arrange a FREE telephone consultation and to request a FREE copy of our special Report: "7 Things You Must Know About Wills and Estate Planning". Genders and Partners is located at Suite V1, Level 3, 169 Fullarton Road, Dulwich SA 5065.
SPECIAL REPORT

"7 Things You Must Know Before You Make Your Will"
In this report you will Learn:
Why home-made Wills can be a LOT more expensive than you might think.

The secret weapons used by the rich & powerful to protect their assets, and transfer their wealth two or three generations ahead.

How Estate and Trustee Companies make BIG money from "free" Wills.

The Most Common Estate Planning Mistakes, how they can cost your family a fortune, and How to Avoid Them.

The Elements of a Sound Estate Plan – why a Will alone is not enough.

How to Make Sure Your Assets Stay in Your Family and are not lost to creditors, lawsuits or ex-spouses.

How to guard against challenges to your Estate after you're gone.
NEED ADVICE? JUST ASK US A QUESTION.
(replies during business hours)