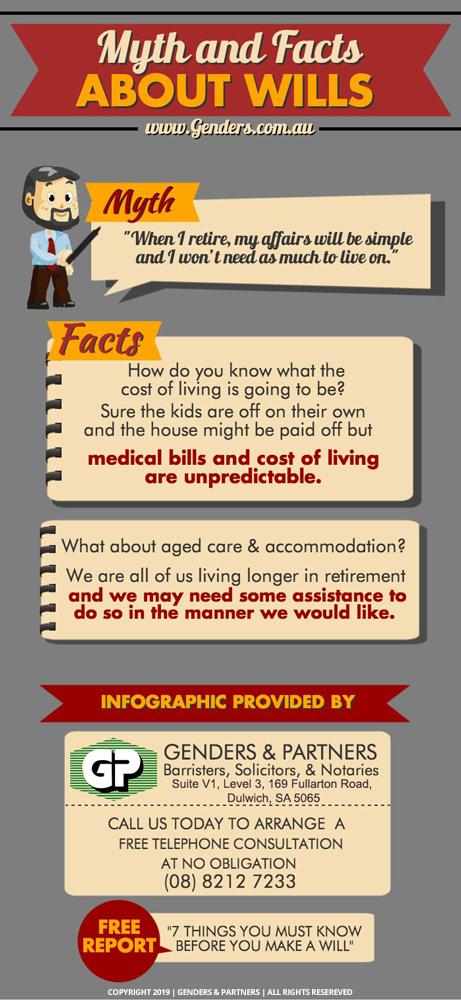 Myth
"When I retire, my affairs will be simple and I won't need as much to live on."
Facts
How do you know what the cost of living is going to be?
Sure the kids are off on their own and the house might be paid off but medical bills and cost of living are unpredictable.
What about aged care & accommodation?
We are all of us living longer in retirement and we may need some assistance to do so in the manner we would like.
Contact us on (08) 8212 7233 to claim your FREE 15 Minute Telephone Consultation today!