The Adelaide Probate & Estate law specialists at Genders & Partners can help you with these and numerous other tasks that arise as you administer the estate.
Make your job as a deceased estate executor in Adelaide as simple as possible.
To find this video on our Youtube Channel, please click the link below:
Duties of Executor of a Deceased Estate
To claim Your FREE 15 minute Telephone Consultation call us on (08) 8212 7233 today!
Genders and Partners
Suite V1, Level 3,
169 Fullarton Road, Dulwich SA 5065
Phone: (08) 8212 7233
FREE REPORT

 "7 Things You Must Know About Probate and Estate Administration"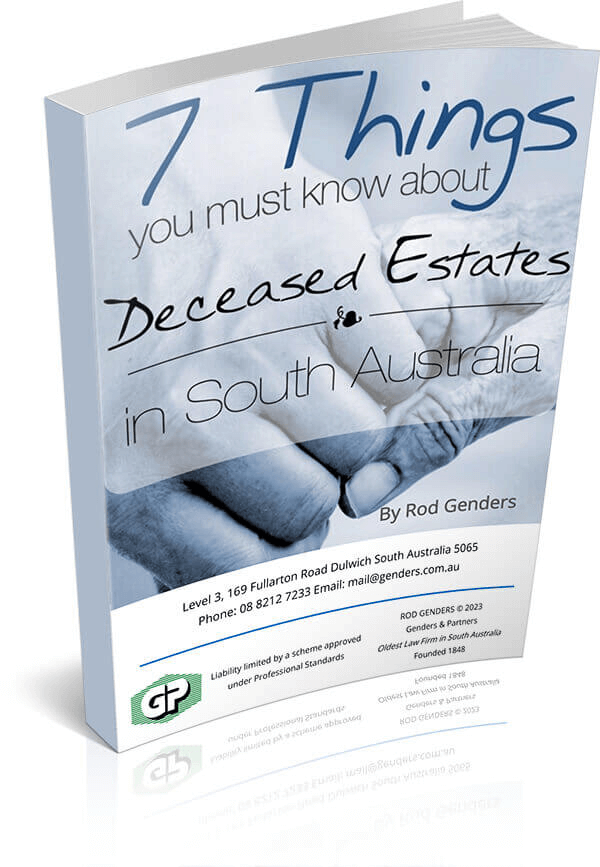 In this report you will Learn:
What is Probate

Duties of Executors

Who Should Serve as Executor

Executor's Commissions

Legal Fees and Expenses

Sale of Real Estate and Other Property

Challenges to the Will or Estate
NEED ADVICE? JUST ASK US A QUESTION.
(replies during business hours)