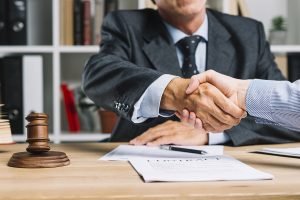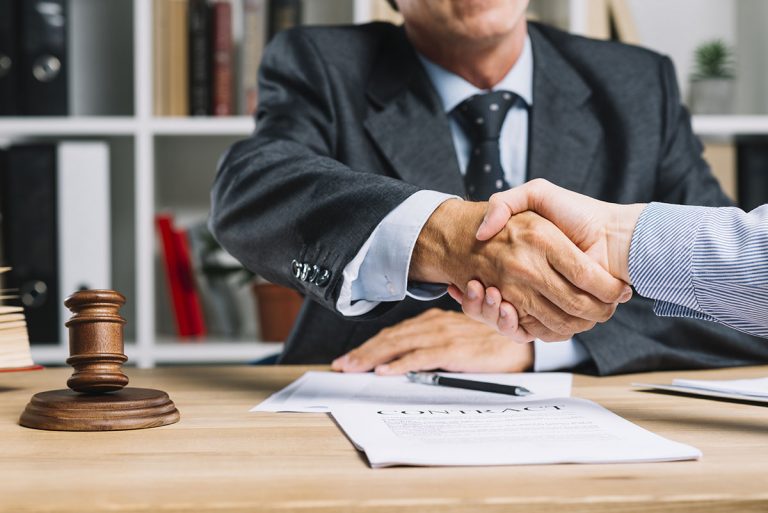 Finding a good lawyer is no easy task. Even if you know a good lawyer, they might not specialise in the area of law you require.
Whatever type of legal issue you find yourself confronting, finding the right lawyer is crucial for the outcome of the matter.
The first step in finding a lawyer is determining what type of issue you have. The category of lawyer that you are seeking, specialises in 'Wills & Estates'.
This includes Wills and estate planning, powers of attorney, advance care directives, trusts, guardianships, elder law, probate, administration of deceased estates, contested Wills, challenges to estates, capacity issues and SACAT (Guardianship Board) hearings.
Lawyers are not "one size fits all." If you have a serious medical problem, you're going to want to see a specialist.
The law is vast, and lawyers specialise in various areas of law. Make sure you select a lawyer who specialises in the right area of law.
Don't just go for the one geographically closest to you, and don't just use the lawyer who handled your divorce or your uncle's drink driving charge.
If you know any lawyers personally, and can trust them not to simply recommend their own firm for everything, then ask for a referral to 2 or 3 individual lawyers who specialise in Wills & estates.
It is best to seek referrals to individual lawyers rather than to law firms, as there can be substantial variability in the quality of work from different individuals in the same firm.
Sometimes the reputation of a firm is largely based upon the work of a specific lawyer who is no longer there.
If you have a friend or family member who has had similar legal issues, you can ask them for their recommendation.
Online resources are great, and arguably the best way to begin your search.
A simple Google search will show you their company Facebook page and lawyer reviews, which can help you determine who you want to hire for your legal issue.
Typically, online reviews will be for the law firm rather than an individual lawyer, however there is a way you can search for both at the same time (read on about Independent Lawyers).
Look for the firms that have plenty of reviews – at least 30 or more reviews, and then consider their overall star-ranking to check how satisfied their clients have been.
Review each lawyer's website. You will want to look for information about the type of law the lawyer practices.
In addition, look for background information on the lawyer, such as their law school and areas of specialisation.
Look for some general information about the type of legal issue you need help with, including a frequently asked questions (FAQ) section, or a blog with articles pertaining to your legal issue.
The best lawyers will maintain well-developed websites offering a lot of information.
Most lawyers' websites will provide information about each lawyer working for the firm. Take a look at each lawyer's educational background and work history.
Typically, you should look for an lawyer with at least five years of experience practicing the type of law you need help with, and that currently practices in the area you need help with.
Be cautious about using online local lawyer referral services, as many of these (even those provided by many law societies or bar associations) are simply paid services for lawyers, and are simply online matching services that randomly promote whichever law firm claims to offer services in your chosen field of law and your geographic location.
Almost none of those online services allow you to review the lawyer's education and experience, view their track record, see their availability, and understand what the lawyer will charge for their service.
You should want a more comprehensive overview of the lawyer, their background and performance.
Once you've reviewed pre-screened lawyers in your area that match your needs, you will want to interview a few to determine whether she's an lawyer you feel confident you can work with.
1. Phone Calls and Initial Consultations
It's important to make sure you are comfortable with the lawyer you choose, so an initial phone call or consultation is key.
It's a good idea to have an initial phone call because it's a quick and easy way to narrow down potential lawyers, while developing a 'feeling' for the lawyer.
Do they feel like a good fit for you? Do they sound genuine? Are they knowledgeable about the general areas you are enquiring about, and do they give you confidence that they can assist you?
If a lawyer doesn't personally respond to your enquiry within 24 hours of receiving your message, then maybe they're too busy for you?
If they try to delegate the initial phone consultation to someone else (say a clerk in their office), then how can you get a good 'read' on whether the lawyer is right for you – and what else of your work will that lawyer delegate to someone else?
In a free telephone consultation, don't expect the lawyer to give detailed advice about the specifics of your matter.
You only need to present the very basics of the facts of your case in order to ask any general questions you may have, to satisfy yourself that this is the right lawyer for you.
2. Independent Lawyer vs. Large Firm
There are benefits to working with an independent specialist practitioner. They tend to be highly focused and very attuned to the needs of their clients.
With smaller overheads, their fees tend to be more reasonable than a similarly-experienced lawyer on a larger firm.  They tend to be more accessible and adaptable to changing circumstances.
A large law firm has its benefits in some areas of law, namely its resources and stable of on-site staff.
While a full-service law firm has its place – especially acting for large corporations, they can be very expensive.
You are paying for a lot of overhead and salaries. And, there is a good chance you and your matter will not be handled by a veteran lawyer but by a new-hire learning the ropes.
This is the business-model that all large law firms use to generate their profits.
3. What Are Some Questions to Ask a Lawyer?
It's important to try to determine whether your lawyer can handle your matter from the first meeting. Here are some questions that you should ask your potential lawyer.
a. Do you specialise in Wills & estates?
This simple question cuts through to the heart of what you need to know quickly.
If the lawyer is a 'generalist' that takes any type of case that walks through the door, then they cannot possibly keep up with latest developments and best practice in ALL areas of law.
If they say that Wills & estates is 'one of their areas', then they are probably a generalist, pretending to be all things to all people.
Look for a lawyer who says 'this is all I do – just Wills & estates'.
b. How long have you been practising law / specialising in Wills & estate law?
These two questions should quickly establish if you are speaking with a senior and experienced lawyer who has worked in this area of law for some time.
c.  Have you handled a matter like mine before?
You want a lawyer who has expertise and experience on the legal issue you're facing. You don't want to be paying for their (expensive) legal education.
The lawyer doesn't necessarily need to be a veteran (although that is certainly desirable), but this shouldn't be the first time they have had a matter like yours, either.
d. What are your legal fees?
Before you decide to hire an lawyer, you need to know what their charges will be. You want to make sure you can afford the lawyer's services, and that there are no nasty surprises.
In the category of Wills & estates, many of the better lawyers will offer a range of billing options, typically including some fixed-fee options as well as an hourly-rate plan.
If they seem nervous about discussing their fees, then move on to the next candidate. Ideally, try to get them to put their fee-structure in writing (say in an email) so that you can refer back to it later.
The really competent and efficient specialists will gladly provide this sort of information, and the best of them will volunteer it without you even asking.
e. How will you communicate with me regarding my matter?
You want to be kept informed of the status of your matter. Ask the lawyer how they plan to communicate with you and how often you will hear from them.
Email is generally preferred by most specialists, as it avoids 'phone-tag' and ambiguity, and provides a clear written record of what has been discussed, for later reference.
It is fast, secure and efficient. Be cautious about lawyers who only correspond by 'snail-mail'. The turn-around time for that sort of correspondence is weeks.
f.  Are there any other things I should consider that relate to my issue?
A good lawyer will suggest other, perhaps related, matters for your consideration. Don't fetter your specialist lawyer by assuming you already know everything you want.
g. How long will it take?
You should ask how quickly you can expect for the lawyer to complete your legal project.
Your lawyer will likely not be able to give you an exact number, but should be able to tell you how long previous, similar cases have taken and when you can likely expect a resolution.
h. Availability
You should ask how quickly the lawyer can start. You should also ask who your primary contact throughout the matter will be. Will you hear mostly from an assistant or junior colleague?
You should know who to contact with questions about your matter.
Ideally, you want a senior experienced lawyer who specialises in your area of law who will personally handle most of the work on your matter, and who will personally oversee and supervise any delegated work.
4. Conclusion
There are thousands of lawyers in Australia, but very few of them truly specialise in Wills & estates.
Lots of them will 'have a go' at making a Will for you, but do you really want to entrust your family's future to them, or do you want the peace-of-mind that comes from specialist legal advice and representation?
This is a specialised area of law, and if you pay peanuts, you're likely to get monkeys.
For more information on Wills & estates and creating a modern integrated estate plan to guard against intestacy, or other estate planning topics, contact the oldest law firm in South Australia – Genders and Partners (established 1848 and specialising only in Trusts, Wills and Estates) to explore our articles and visit our website today to schedule your free and convenient telephone consultation!
SPECIAL REPORT

"7 Things You Must Know Before You Make Your Will"
In this report you will Learn:
Why home-made Wills can be a LOT more expensive than you might think.

The secret weapons used by the rich & powerful to protect their assets, and transfer their wealth two or three generations ahead.

How Estate and Trustee Companies make BIG money from "free" Wills.

The Most Common Estate Planning Mistakes, how they can cost your family a fortune, and How to Avoid Them.

The Elements of a Sound Estate Plan – why a Will alone is not enough.

How to Make Sure Your Assets Stay in Your Family and are not lost to creditors, lawsuits or ex-spouses.

How to guard against challenges to your Estate after you're gone.
NEED ADVICE? JUST ASK US A QUESTION.
(replies during business hours)