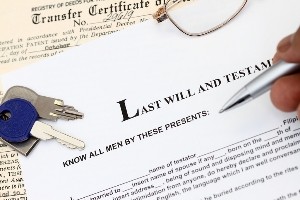 In most deceased estates if you're the executor of a Will, you will have to obtain a Grant of Probate from the Supreme Court of South Australia.
This grant officially acknowledges that the Will is valid and that you have the right to carry out the administration of the estate.
The Grant is an Order of the Court which lets the world know that a particular piece of paper is the Last Will and Testament of a deceased person, which permits asset-holders like banks and share registries to transfer assets in the name of the deceased into the custody of another person (the executor named in the probated Will).
Obtaining a Grant of Probate is not a simple matter. You should get the assistance of an estate planning lawyer in Adelaide, and like do-it-yourself Will kits, DIY probate can be fraught with unforeseen complications.
What is Involved in the South Australian Probate Process?
An application for a Grant of Probate is not merely a matter of completing a form and paying a fee. Preparing a probate application is an exacting process whose complexity increases with certain types and location of assets owned by the deceased.
It is not often a straightforward exercise to obtain & produce the necessary Court documents, and if every one of them isn't completed according to stringent legal requirements, or if the Will contains any error or inaccuracy (not uncommon) or evidence of potential tampering, your application will almost certainly be requisitioned by the Court.
Rectification of the issue will probably involve creation of additional affidavits and refiling of documents, costing the estate even more time and money. Far better to instruct a specialist Adelaide Wills lawyer in the first place.
What Problems Can Arise in DIY Probate?
An expert Adelaide estate planning lawyer can help you avoid or deal with numerous complications, including the following:
• Probate may not be required. In some cases, such as when the assets are of a low value, you may be able to avoid probate all together. The probate registry is not allowed to give legal advice, so you may waste time and money on the application process when it is not necessary.
• Complex affidavits may be necessary to support the application. Something as simple as additional staple holes or the absence of a date on the Will can raise red flags.
Your specialist Probate lawyer at Genders and Partners is skilled in performing the technical research necessary to prepare affidavits that support the validity of the Will and minimise the risk of requisition.
• Attendance at the registry is required. When you take a DIY approach to probate, you must file your application in person and attend any requisitions. If you make mistakes, the Court will not tell you where you went wrong.
It is far better to have a lawyer handle these complicated, time-consuming processes for you, and then your presence at the registry is not necessary.
Adelaide Estate Planning Lawyers
Probate and deceased estate administration is a specialised area of law. If you pay peanuts, you're very likely to get monkeys, and while it is not illegal to try to apply for a Grant in person, DIY probate is not something you should enter into lightly.
Getting it wrong will cost the estate in time and money, and can expose you as the executor to substantial and expensive personal liabilities. For advice on probate, estate planning, Wills and testamentary trusts in Adelaide you can trust, contact; Genders & Partners today.
We offer a free no obligation telephone consultation. Find out how we can help protect you, your family and your assets.
NEED ADVICE? JUST ASK US A QUESTION.
(replies during business hours)