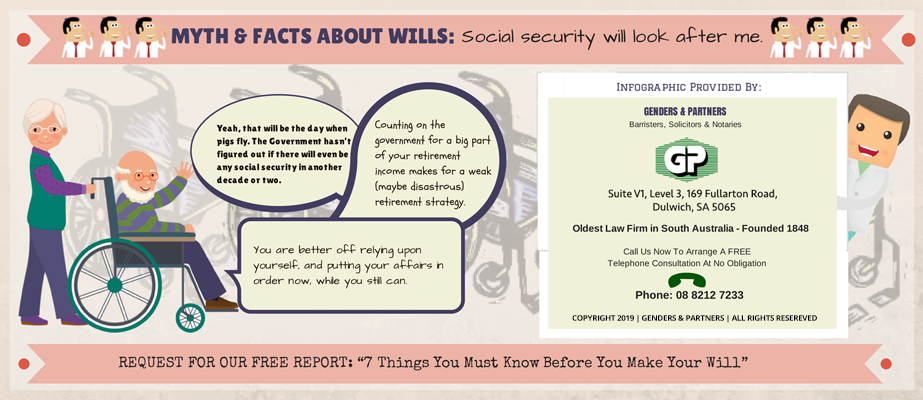 Yeah, that will be the day when pigs fly. The Government hasn't figured out if there will even be any social security in another decade or two.
Counting on the government for a big part of your retirement income makes for a weak (maybe disastrous) retirement strategy.
You better off relying upon yourself, and putting you affairs in order now, while you still can.
Contact us on (08) 8212 7233 to claim your FREE 15 Minute Telephone Consultation today!