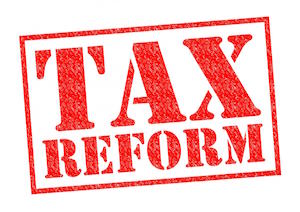 Over the next 10 years, Australia will face significant challenges as it attempts to balance its books while enormous numbers of Baby-Boomers exit the scene.  The State & Federal Governments (of all political persuasions) will need to make some difficult choices to address these challenges, and attempt to cling onto our desirable quality of life.
Nearly $24 billion has been lost to the Federal Government in just five years by a capital-gains tax discount which many economists claim rewards the rich and freezes out first homebuyers.
The Federal Treasury predicts these lost revenues will increase by another $23 billion to a total of $46 billion over the next three years.
Some leading commentators say that the concession should be scrapped and replaced with the previous system, which taxed investors on the real portion of capital growth by indexing for inflation.
Both the Turnbull Government and the main political parties in federal politics are actively considering structural tax reform before the next Federal election, which must take place sometime in 2016.  This may well include changes to death duties, inheritance tax and GST.
The 2015 midyear economic and fiscal outlook handed down by the Government predicted the deficit would increase to $37.4 billion partially because of a shortfall in tax revenues.
A spokesman for Treasurer Scott Morrison said: "The Government is engaged in a discussion on taxation so we can ensure we better assist Australians to work, save and invest."
Mr Morrison and Prime Minister Malcolm Turnbull have previously claimed everything was "on the table" when it came to tax reform.
Many of my predictions (made before the May 2015 Federal Budget) have been shown to be accurate – see Chapter 5 Capping or removal of CGT exemption on family home of my free special report Top 10 Estate Planning Predictions.
This is not the end of it.  I have been warning about multiple important changes for some time now. What else is coming?  Read my predictions now.  Fore-warned is fore-armed.
To claim Your FREE 15 minute Telephone Consultation call us on (08) 8212 7233 today!
NEED ADVICE? JUST ASK US A QUESTION.
(replies during business hours)