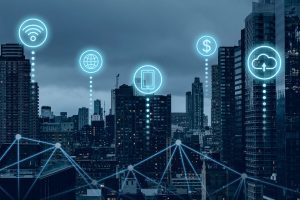 Even as the pandemic winds down, it continues to influence where and how we work, with more time spent online, you and your digital credentials are at risk now more than ever.
The COVID-19 pandemic disrupted the home lives and workplaces of millions worldwide. Offices closed, people transitioned to working remotely and shopping online, and families bunkered-down at home.
With nowhere to go, they spent more time online. That isn't likely to change anytime soon, even if some offices re-open.
70% reported spending more time online for personal entertainment and work.
65% of people use the same password or a variation for multiple accounts, though they know it's a security risk.
45% of people didn't change their passwords in the last year even after a data breach had occurred.
Although 92% of people know it's a risk to reuse one password for multiple accounts, most people still do it anyway.
For many, it's an issue of password memorisation – they can only remember so many unique passwords. Thus, only some accounts get the security they deserve.
Rather than picking and choosing what accounts are worth protecting, we should treat all credentials as vulnerable. It's important to protect yourself while spending more time online, such as creating unique passwords for every account.
Rising incidences of cyber-attacks
In the last few months in Australia, there have been multiple large corporations subjected to critical cybersecurity breaches. These are only likely to become more frequent and damaging over time.
Our personal data, our identity documents and our online accounts have never been more at risk.
Now is the time to strengthen our digital defences, and to put our affairs in order.
Do you need assistance with getting your affairs in order – including your Digital Assets? We can help. Download our free eBook "Protecting your Digital Assets" here.
Cybersecurity Resources
The following websites can help you protect yourself and stay informed:
How we can help you?
An important modern consideration in putting your affairs in order, is to know what happens to your online accounts when you become incapacitated or die.
It is critical that you understand who will be able to access or control your digital assets and all your personal information.
Unless you put steps in place to preserve your digital assets, you risk losing all you have built.
Genders and Partners are the Oldest Law Firm in South Australia. We are a boutique specialist law firm focusing on estate planning and elder law to help clients protect themselves, their family and their assets.
Founded in 1848, we are celebrating our 175th anniversary in 2023 by launching a new integrated suite of estate planning products and services as an add-on to their EstatePlanner Essential Protection Plans.
Find out more by downloading our free eBook "Protecting your Digital Assets" here.
Contact us to learn how to protect yourself, your family and your assets through modern integrated estate planning solutions, by visiting our website today and schedule a free no obligation telephone consultation to find out how they can help you and yours.
To learn how to protect yourself, your family and your assets, by creating a professionally-made estate plan, claim your FREE 15 minute Telephone Consultation.
Protecting Your Digital Assets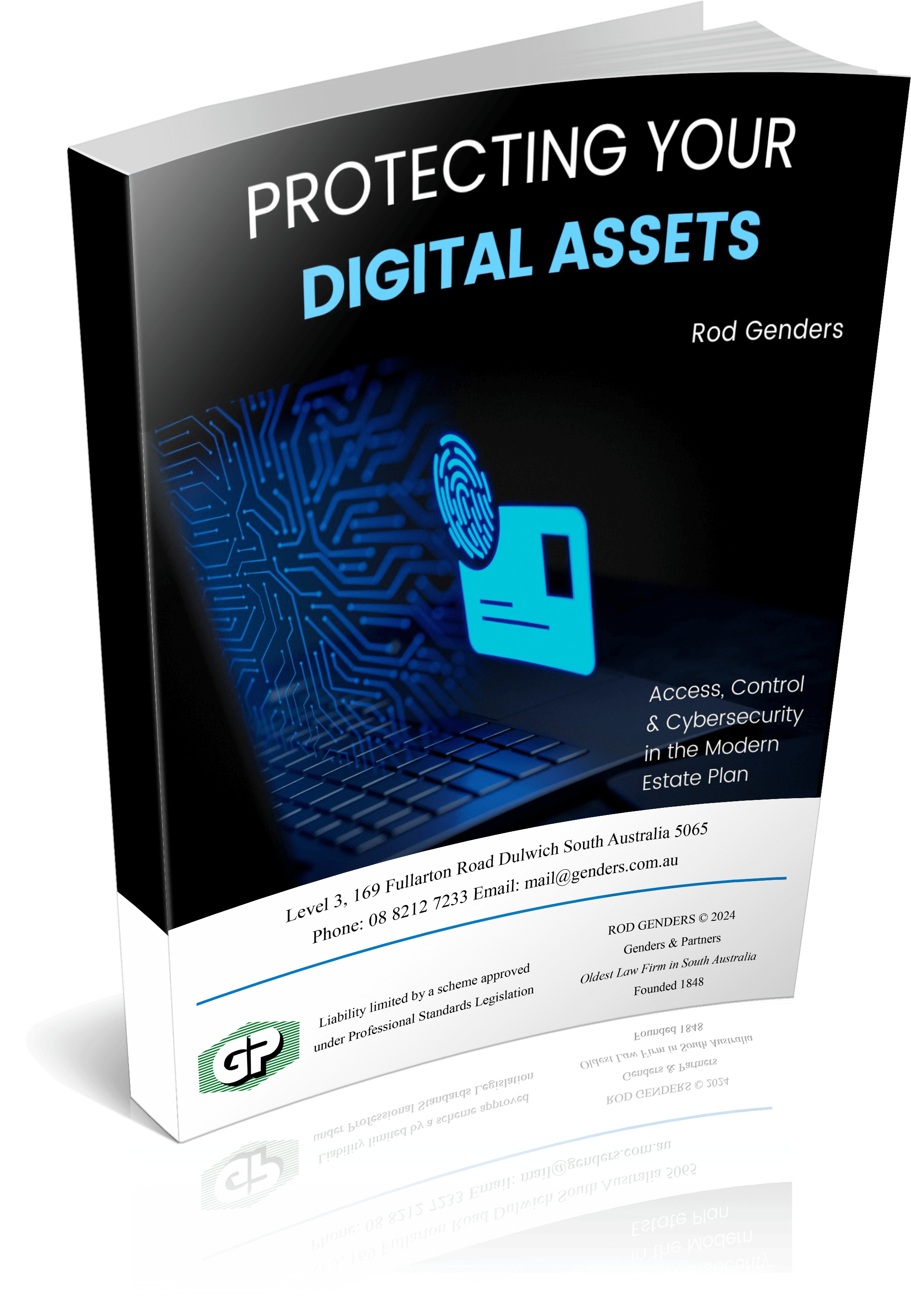 What will happen to your online accounts, profiles, data, subscriptions and memberships, if you die or become incapacitated?
With data breaches, elder abuse and digitalisation all on the increase, read these important insights from senior Australian specialist lawyer Rod Genders to help protect yourself, your family and your assets.
NEED ADVICE? JUST ASK US A QUESTION.
(replies during business hours)