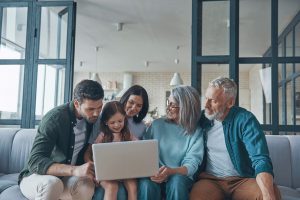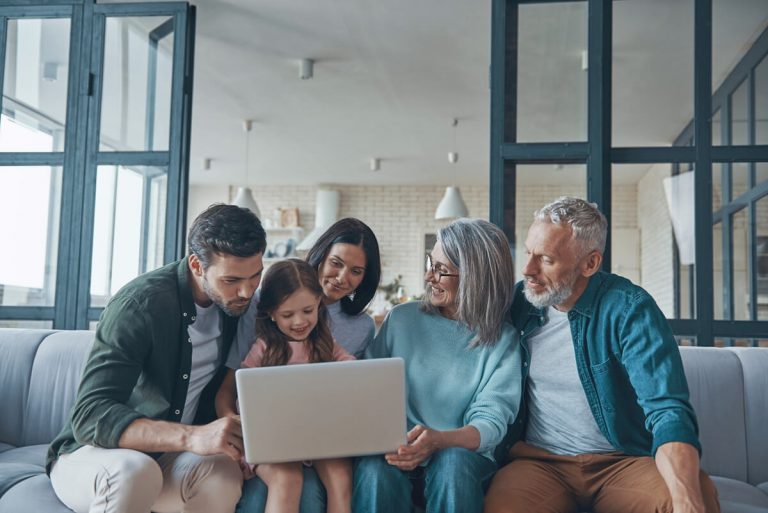 It won't have escaped your notice that there is increasing pressure in the first-home buyer space.
The youngsters cannot save enough – quickly enough – to keep ahead of the spiralling house prices.
They are under pressure.
And they sometimes pass that pressure onto their parents and grandparents, asking them to help them with the deposit.
Don't blindly succumb to that pressure. It's okay to want to help your kids – that's natural. But do it smart. Plan carefully.
Don't allow yourself to be rushed into it, or guilted into doing something you might regret later.
For example: how will you feel if your child separates from their partner in 4 years' time, and the ex-partner gets some or most of the money you intended for your child alone?
Or what will happen if your oldest kid receives your help today, but your youngest kid asks for it in 8 years' time, but at that point you cannot afford to help them the same way?
Or how about you and your partner? Are you absolutely sure you can afford to dip into your retirement savings now, without ruining the budget for the care and accommodation you both will need later in life?
Be cautious, and take advice before you decide.
When it comes to Wills, asset protection & estate planning in Australia, you can trust the oldest law firm in South Australia, Genders & Partners to guide you through the tough decisions you must make for your family's future care and welfare.
PS
If you have any questions, or would like further information, please call or email us.
Would you like a quick phone call to discuss?
Feel free to phone or email us or use this link and book a timeslot for a free 15-minute phone consultation on my schedule: https://calendly.com/genders
Can't get to us? No problem. We now offer home or office visits to many areas in the Adelaide metropolitan area at no additional cost.
Call us on (08) 8212 7233 to enquire further.
We can help you to protect yourself and your family. We look forward to being of service.
eBook

"The Bank of Mum and Dad"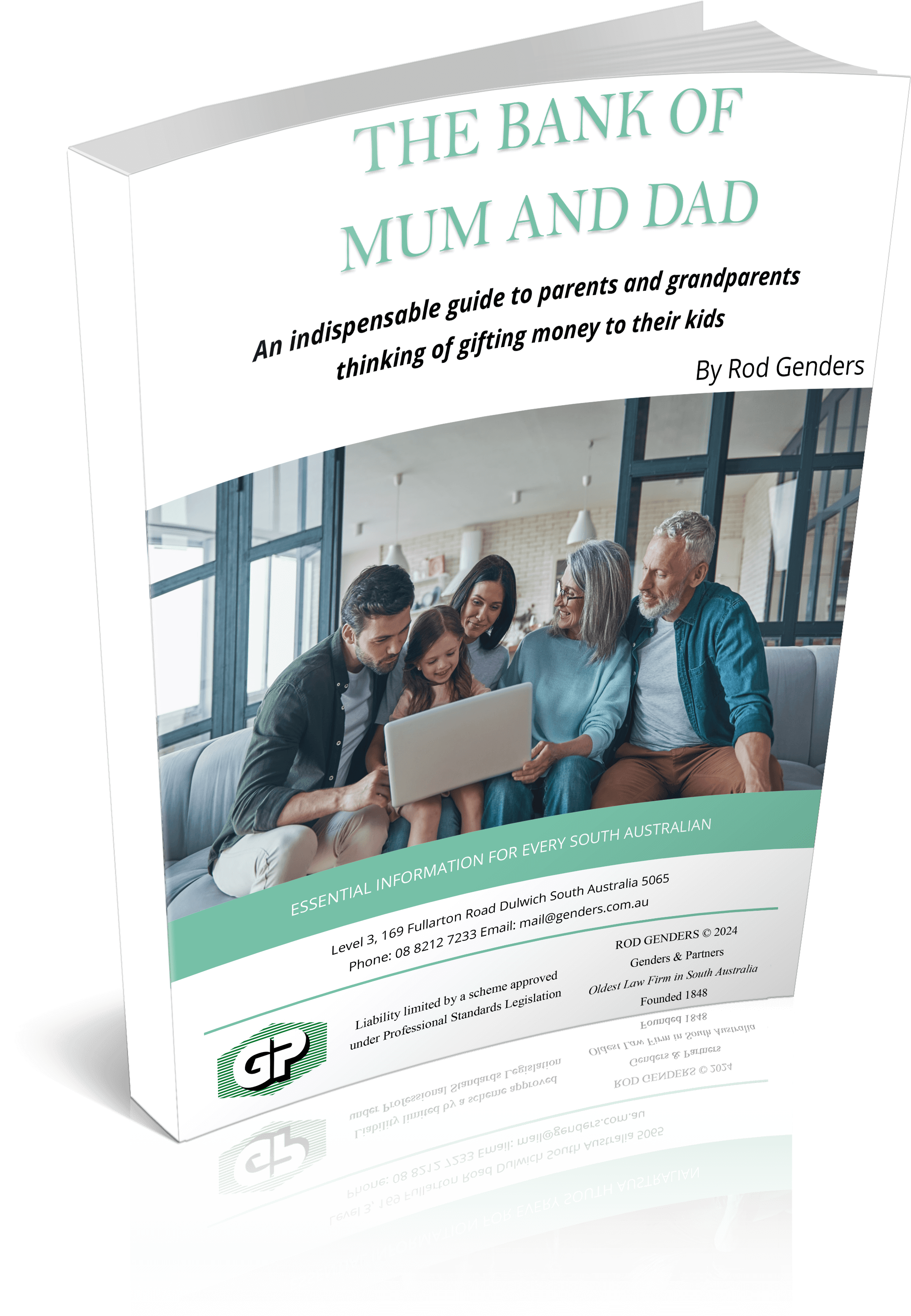 Check out the eBook containing The Bank of Mum and Dad from senior Australian lawyer Rod Genders.
NEED ADVICE? JUST ASK US A QUESTION.
(replies during business hours)