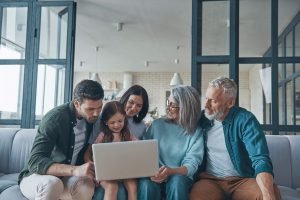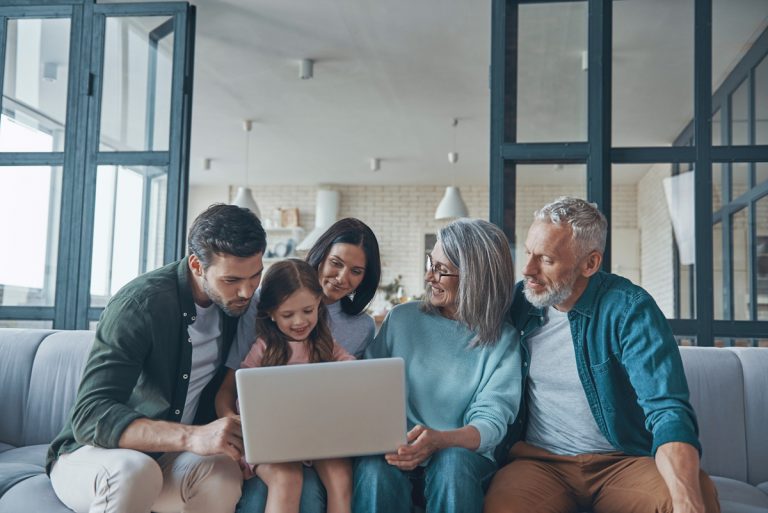 In 2021 Australia, experts are reporting that more than 60 per cent of first home buyers are relying on their parents to help buy their properties, with the average contribution rising to a record $93,000 – an increase of about 26 per cent in the past 12 months.
The Bank of Mum and Dad (aka BOMAD – a colloquial expression to describe parental lending) is estimated to have outstanding loans of about $35 billion, which makes it the nation's ninth-largest mortgage lender – bigger than AMP, Citigroup and HSBC Australia, according to analysis by an independent market analyst.
Some parents are contributing up to $250,000 towards their children's property.
For many first-time buyers, a parents' contribution enables them to leave home sooner and move into a better property than they could have otherwise hoped to have afforded.
Nowadays, parents are wanting to help their adult kids to move out of home and to avoid them wasting money on rent or buying a dump in an unsafe area.
BOMAD strategy can enable the child to get a better property than they would have been otherwise able to buy because the bank would not have loaned them the extra money.
Parents are also assisting by providing rent-free or subsidised accommodation, helping with childcare and assisting with expenses or bills.
First home buyers are under increasing pressure as investors push up prices and generous government support schemes come to an end.
First home buyers are being squeezed by increased investor competition and rising prices.
A helping hand from Mum and Dad is sometimes the only way younger buyers can enter the real estate market.
Saving for a deposit is still one of the biggest issues for those looking to take their first step onto the property ladder, especially if they are paying rent at the same time.
But the Bank of Mum and Dad is also creating financial and legal tensions among siblings, particularly where gifts, loans or joint relationships are not properly documented or exclude other family members.
Loans to children in blended families, where a couple combines the children they have together with children from a previous relationship, is an increasing source of friction.
Lawyers – such as the oldest law firm in South Australia, Genders & Partners – advise contemporaneous, fully documented agreements between parents and children to ensure relevant members understand what is involved in an arrangement that could last for decades.
What you can do
You can download our free eBook and watch our 9-minute video here: https://www.genders.com.au/free-report-the-bank-of-mum-and-dad/
Be cautious, and take advice before you decide. When it comes to Wills, asset protection & estate planning in Australia, you can trust the oldest law firm in South Australia, Genders & Partners to guide you through the tough decisions you must make for your family's future care and welfare.
Create proper documentation for all gifts and loans within your family.
Reviewing and updating your estate planning documents when there is a significant change in your life is crucial.
Genders and Partners is the oldest law firm in South Australia, established 1848.
Contact us to learn how to protect yourself, your family and your assets through modern integrated estate planning solutions, by visiting our website today and schedule a free no obligation telephone consultation to find out how they can help you and yours.
Remember – any mistakes you make in your estate planning documents won't become apparent until after it's too late for you to fix them. Get proper advice, and do it right.
It is also vitally important that you keep your estate plan up to date – it is not a set-and-forget exercise.
To learn how to protect yourself, your family and your assets, by creating a professionally-made estate plan, claim your FREE 15 minute Telephone Consultation
FREE REPORT

 "The Bank of Mum and Dad"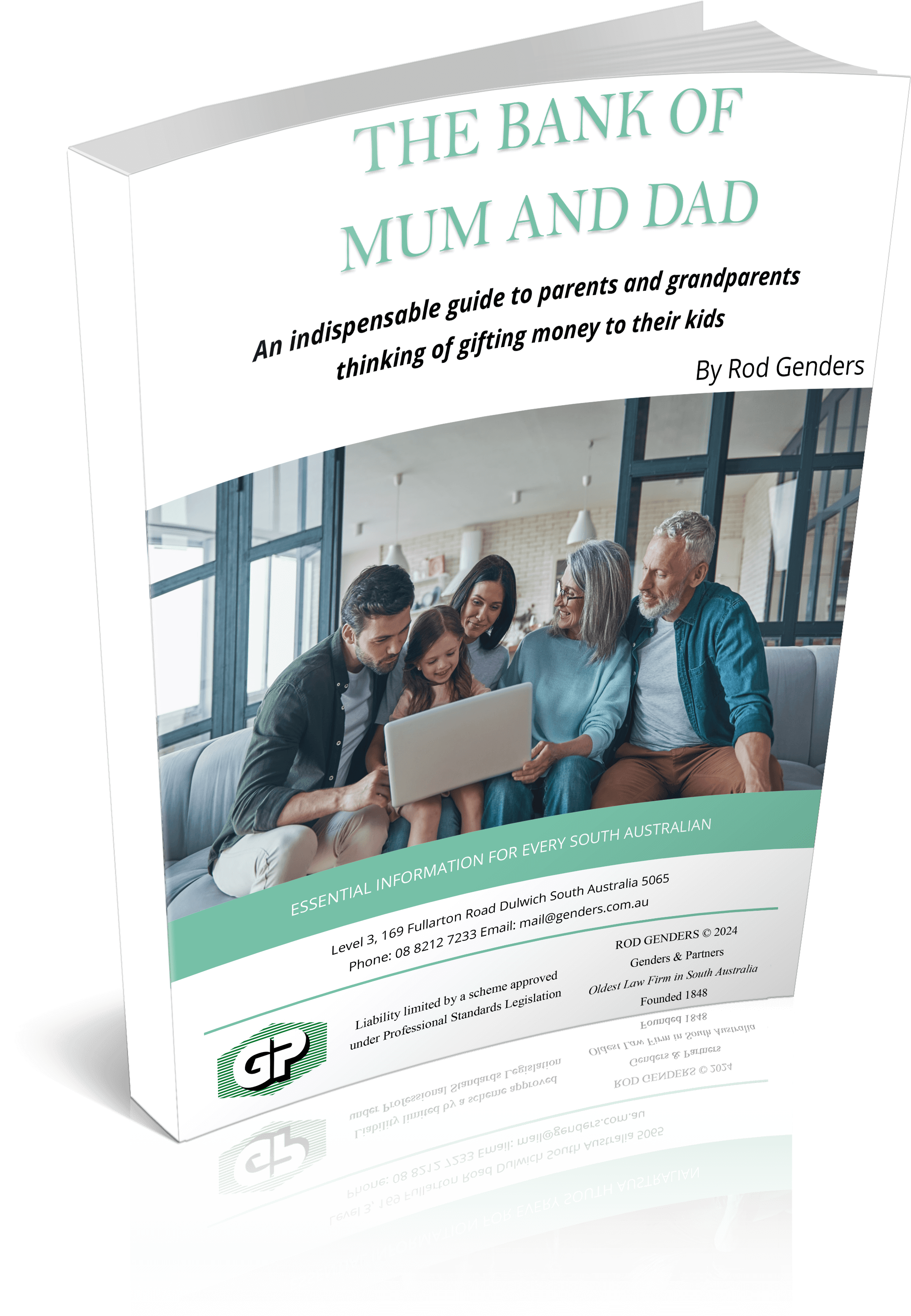 Check out the full report containing The Bank of Mum and Dad from senior Australian lawyer Rod Genders.
NEED ADVICE? JUST ASK US A QUESTION.
(replies during business hours)