Claim Your FREE 15 minute Telephone Consultation Today! call us on (08) 8212 7233.
To find this video on our Youtube Channel, please click the link below:
Estate Planning For Australia's Ageing Population
Genders and Partners
Suite V1, Level 3,
169 Fullarton Road, Dulwich SA 5065
Phone:(08) 8212 7233
mail@genders.com.au
SPECIAL REPORT

 "Special Disability Trusts in South Australia"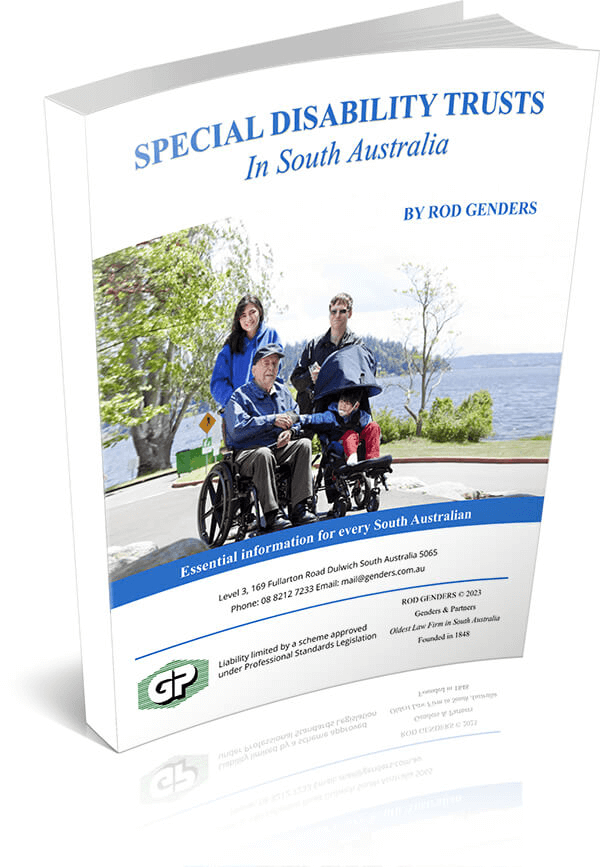 Check out the full report containing Special Disability Trust in South Australia from senior Australian lawyer Rod Genders.
NEED ADVICE? JUST ASK US A QUESTION.
(replies during business hours)