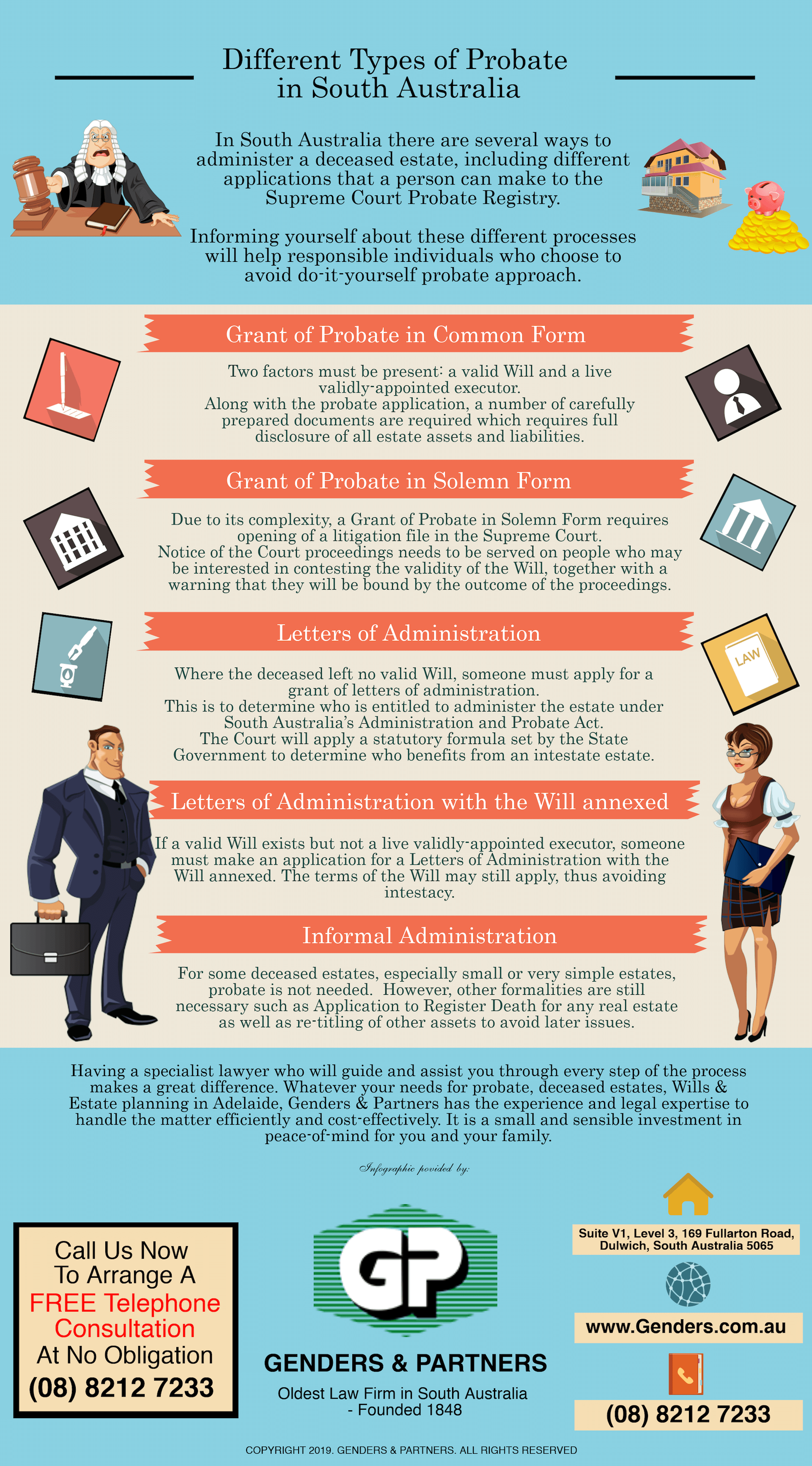 In South Australia there are several ways to administer a deceased estate, including different applications that a person can make to the Supreme Court Probate Registry.
Informing yourself about these different processes will help responsible individuals who choose to avoid do-it-yourself probate approach.
Grant of Probate in Common Form
Two factors must be present: a valid Will and a live validly-appointed executor.
Along with the probate application, a number of carefully prepared documents are required which requires full disclosure of all estate assets and liabilities.
Grant of Probate in Solemn Form
Due to its complexity, a Grant of Probate in Solemn Form requires opening of a litigation file in the Supreme Court.
Notice of the Court proceedings needs to be served on people who may be interested in contesting the validity of the Will, together with a warning that they will be bound by the outcome of the proceedings.
Letters of Administration
Where the deceased left no valid Will, someone must apply for a grant of letters of administration.
This is to determine who is entitled to administer the estate under South Australia's Administration and Probate Act.
The Court will apply a statutory formula set by the State Government to determine who benefits from an intestate estate.
Letters of Administration with the Will annexed
If a valid Will exists but not a live validly-appointed executor, someone must make an application for a Letters of Administration with the Will annexed. The terms of the Will may still apply, thus avoiding intestacy.
Informal Administration
For some deceased estates, especially small or very simple estates, probate is not needed. However, other formalities are still necessary such as Application to Register Death for any real estate as well as re-titling of other assets to avoid later issues.
Having a specialist lawyer who will guide and assist you through every step of the process makes a great difference. Whatever your needs for probate, deceased estates, Wills & Estate planning in Adelaide, Genders & Partners has the experience and legal expertise to handle the matter efficiently and cost-effectively. It is a small and sensible investment in peace-of-mind for you and your family.
Contact us on (08) 8212 7233 to claim your FREE 15 Minute Telephone Consultation today! 
FREE REPORT

"7 Things You Must Know About Probate and Estate Administration"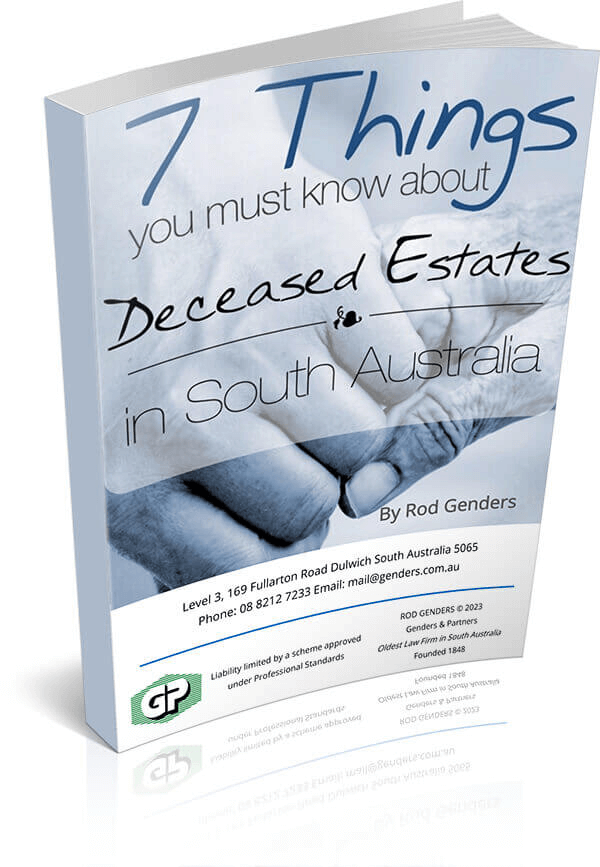 In this report you will Learn:
What is Probate

Duties of Executors

Who Should Serve as Executor

Executor's Commissions

Legal Fees and Expenses

Sale of Real Estate and Other Property

Challenges to the Will or Estate
NEED ADVICE? JUST ASK US A QUESTION.
(replies during business hours)