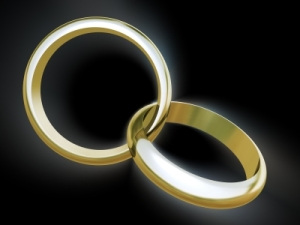 Estate planning following remarriage after being widowed or divorced is complicated by a number of factors, including differences in asset-ownership between the parties, one or both of them having children by an earlier relationship requiring provision/protection, disparity in ages, and concerns about the financial effects of a relationship breakdown (once bitten, twice shy).
Joint ownership of assets, and Family Law considerations of "Community Property" can give a surviving spouse certain property rights which can cause problems for the children from prior marriages.
One potential solution to this type of problem is for the first-to-die spouse to leave property in trust for the surviving spouse. This trust, frequently in the form of a life interest or life tenancy allows the surviving spouse the right to receive the income or enjoy the use of the property for his or her lifetime. Upon the death of the surviving spouse, the property passes under the Will of the first-to-die spouse's to the intended beneficiaries. The surviving spouse has restricted rights to deal with or change the original intentions of the decedent spouse.
There may be undesirable effects if the surviving spouse is much younger, thereby denying the first-to-die spouse's children a timely inheritance. This could be offset with life insurance on the life of the first to die, beneficially owned by the children.
Rod Genders is a senior Australian lawyer specialising in accident compensation and estate planning in Adelaide. His boutique specialist law firm is one of the oldest and most respected in Australia – visit it at www.genders.com.au . Rod is also a prolific author and speaker.  Some of his articles and books on Wills, Probate, Trusts, Estate Planning, Asset Protection and Retirement Planning may be found at www.genders.com.au/adelaide-lawyer-blog.
NEED ADVICE? JUST ASK US A QUESTION.
(replies during business hours)