Australian travellers should take certain precautions before they venture overseas.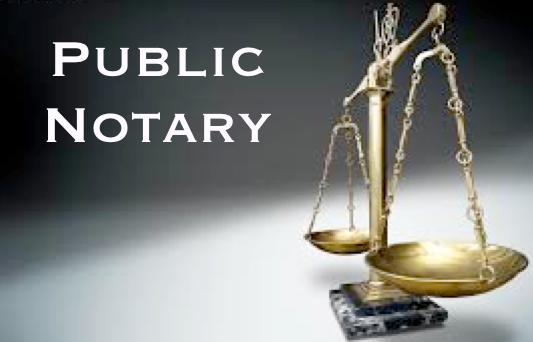 Many countries have a very high crime rate, with majority of crime being minor or opportunistic such as pickpockets or bag snatching.
Here are some of the benefits of using the services of a Public Notary before you leave:
Your passport is a valuable document that is attractive to criminals who may try to use your identity to commit crimes. If you lose your passport, credit cards, driver's license, health-insurance information or other important travel documents while you are away, it will be faster & easier to replace the originals if you have notarised certified copies of the originals. With a copy of your passport information and number, for example, you can go to the nearest consulate or embassy and have your passport reissued more quickly than if the number had to be tracked down and you have to prove who you really are.
Arrange for a Notary to electronically scan all your important documents as a set.
The Notary can create the output files as PDF (portable document format) as this is universally used and recognised, and can be accessed on any computer.
What Documents are Important?
This will vary between individuals, and will depend upon the purpose, destination and duration of your trip. Typically however, such documents will include:
 credit cards (front & back)
 accommodation confirmations
 international driving license
 student identification card
 For travel in many South American and African countries you will also need an international Certificate of Vaccination card proving that you have the required vaccinations (eg yellow fever). While you might be able to get the shots at the border you should not rely upon this, and it is much easier (and possibly safer) to get them at home before you travel.
 If you plan to take medicines overseas, you should discuss with your doctor the medication you'll need to take AND carry a letter from your doctor detailing what the medication is, how much you'll be taking with you, and stating that it's for your own personal use. You should leave the medication in its original packaging so it's clearly labelled with your name and dosage instructions.
Ask the Notary to print out (in colour) 2 or more sets of your scanned important documents, and to then certify the copies as true & correct copies of the originals, under Notarial Seal.
Where to Keep the Copies?
Keep one notarised certified copy with you in a separate place to the originals and leave other copies with trusted persons at home.
Put one set of copies in the travel bag you are taking on the plane. If you're travelling with a companion, each take the other person's photocopies. If your hotel room has a safe, leave the copies in it. Leave another set home with someone you trust.
Ask the Notary to email a copy of the scanned set of documents to your own local email address.
You can then forward that email and the attached files to yourself at a Web Email Address such as yourname@gmail.com and leave the emails on the server.
Check your email account before you leave home and ensure that the docs you sent yourself came through properly, but leave them on the server (don't delete them; ensure that your email client is configured to leave mails on the server until you delete them).
You can also upload your documents to an online store such as Google Drive. This allows you to access the documents via the internet from anywhere in the world.
Public Notary in Adelaide and South Australia
Different countries have different approaches to the use of notaries. For expert guidance on notarisation of documents contact Genders and Partners your Adelaide Lawyers on (08) 8212 7233. Request an appointment for a telephone consultation and receive your FREE Report on "7 Things You Must Know About Public Notaries".
Rod Genders is a public notary and senior Australian lawyer specialising in trusts, Wills and estate planning, accident compensation, and probate and estate administration in Adelaide throughout South Australia. His boutique specialist law firm was founded on 1848, and is one of the oldest and most respected in Australia. Rod is also a prolific author and speaker. Some of his articles and books on Wills, Probate, Trusts, Estate Planning, Estate Administration, Asset Protection and Retirement Planning may be found at www.genders.com.au.
NEED ADVICE? JUST ASK US A QUESTION.
(replies during business hours)