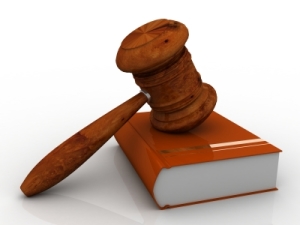 Some people resist creating Powers of Attorney because the concepts of ageing, illness and incapacity are scary and seem unnecessary and too far away when we are well.
But accident & illness are unpredictable, no matter how good you currently feel, and if you have not taken the time to set up a contingency plan prior to your incapacity, then it will be too late and your family will be faced with major difficulties in trying to access your information & documents, to help you and them cope with the consequences of your incapacity.
An Enduring Power of Attorney is a powerful document that allows you to name an agent (called an attorney) to handle legal & financial matters on your behalf. For example, your attorney can deal with Centrelink & Medicare regarding your pension, sign documents to claim on your insurance policies, access your bank accounts, manage your superannuation and any other investments to ensure that your financial well-being is taken care of if you are not able to do so yourself.
A Medical Power of Attorney allows you to name a medical agent or advocate who can make decisions for you when you are medically unable to make decisions in your own best interests. Such decisions may include the type of medical treatment you receive, which hospital or care facility you are placed in when you cannot care for yourself, and your medical agent might also be involved in decisions with regard to removing you from life support (unless you have created an Advance Directive which deals with end-of-life decisions and bypasses all other people including your medical agent).
If you lose your capacity to make decisions in your own best interests, then a state body such as the Guardianship Board may need to be convened to appoint a Guardian for you A Guardian is the name given to the person who oversees your well-being and makes lifestyle & accommodation decisions for you. Petitioning the Guardianship Board is time consuming and may be expensive. It requires your doctor testifying as to your inability to handle your own affairs. To avoid this, you can appoint your own guardian by creating an Enduring Power of Guardianship.  That way, you will not be reliant upon the decisions of a group of strangers as to who will look after you.
Taking the time to set up these documents while you are healthy and competent is extremely important.  These three Powers of Attorney are important components in a modern integrated estate plan.
Rod Genders is a senior Australian lawyer specialising in estate planning and accident compensation. His boutique specialist law firm is one of the oldest and most respected in Australia – visit it at www.genders.com.au . Rod is also a prolific author and speaker.  Some of his articles and books on Wills, Probate, Trusts, Estate Planning, Asset Protection and Retirement Planning may be found at www.genders.com.au/adelaide-lawyer-blog
NEED ADVICE? JUST ASK US A QUESTION.
(replies during business hours)