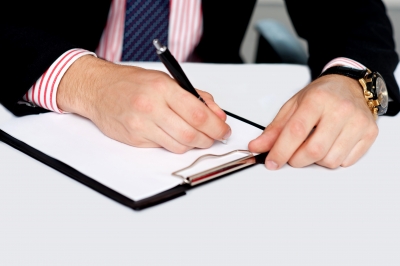 If you have business, legal or financial documents which need to be used overseas, you will almost certainly require those documents to be notarised, and in some cases they may need to also be authenticated by the Department of Foreign Affairs and Trade (DFAT).
A notary can help Australian businesses trade overseas, by confirming you or your employees' personal identity, witnessing the execution of documents and certifying copies of original documents that need to be provided to businesses or governments overseas.
In Australia and most countries (except USA) only senior lawyers can be Notaries.  Notaries must be registered with consulates and embassies and with DFAT, so that their notarial acts are legally recognised worldwide by governments and businesses. It is important to remember that a Justice of the Peace or a Commissioner of Oaths CANNOT perform Notarial Acts.
To ensure that a document will be legally valid and/or acceptable in an overseas jurisdiction, you should contact your lawyer Adelaide or agent in the host country to confirm the legal requirements as to what is acceptable according to their local laws, customs & procedures. This allows the South Australian Notary to help you ensure that everything is correct when preparing, signing and notarising the document in Australia for production overseas.
Notaries often act as official witnesses to the execution of important documents and transactions, such as deeds, assignments, contracts, affidavits, powers of attorneys, and various other types of legal documents. Often the notary must administer an oath with the signer must swear in order to comply with foreign legal requirements.  It is NOT just a quick signature.  The need for notarisation comes from the foreign business or government, who is placing trust in the notary's professional reputation. The notary is being asked to lend his professional reputation to the transaction as a whole.
This is why a Justice of the Peace will not suffice for international transactions, because they cannot perform duties in relation to international documents.  A JP is not a lawyer.  A notary must be a senior and experienced lawyer, who has received special training and formal appointment to work as a Notary.
If you need the services of a public notary in Dulwich or the Adelaide metropolitan area, please call Genders & Partners today on 08 8212 7233.  We are the oldest law firm in South Australia, and we offer FREE telephone consultations. We would be delighted to be of service to you.
NEED ADVICE? JUST ASK US A QUESTION.
(replies during business hours)